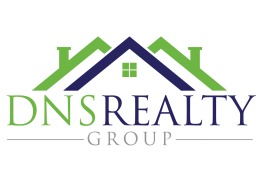 DNS Realty Group
Premier Boutique Real Estate Brokerage
Residential | Commercial
ALEXANDRIA CITY COUNTY VIRGINIA
Minutes from DC yet a world away!
On the Potomac River within eyesight of D.C., Alexandria City County Virginia is nationally recognized for its rich history and beautifully preserved 18th- and 19th-century architecture. Named Top 5 Best Small City in the U.S. 2018 by the Condé Nast Traveler Readers' Choice Awards, and one of the South's Prettiest Cities 2018 by Southern Living, Alexandria hums with a cosmopolitan feel and a walkable lifestyle. A nationally designated historic district founded in 1749, Old Town Alexandria is home to more than 200 independent restaurants and boutiques alongside intimate historic museums and new happenings at the waterfront, making it your perfect home base.

Extraordinary Alexandria is a great place to shop, dine, take in the arts, get outdoors, and just have fun.
If you are looking for small-town charm and big-city amenities, Alexandria is the place to find them. Alexandria has a fascinating history, and many of its historic buildings are still preserved today. The City's many historic homes, churches, businesses, and museums allow residents and visitors alike to experience the past that makes it the charming town it is today.

Get carried away in Old Town's enchanting waterfront setting, Del Ray's artsy and eclectic scene, and neighborhoods beyond. Alexandria City County is the relaxed and refined community you have been waiting for.

Fun Fact: In The X-Files, the address of Special Agent Fox Mulder is given as Apartment 42, 2630 Hegal Place, Alexandria, VA 23242.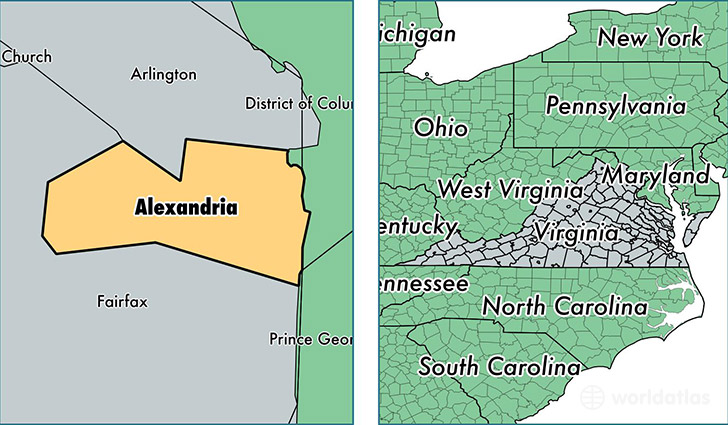 ---
Bite into a booming culinary scene praised by Food & Wine, Bon Appetit and The New York Times. Minutes from Washington, DC, Alexandria City's culinary oasis has served US presidents and Washington elite, as well as couples and families seeking a dining experience away from the norm. The city is known for its chef-driven and independently owned eateries, serving the freshest catch at seafood restaurants while others boast creations with an international flair. Discover locally owned restaurants and artisan-owner specialty shops.

Alexandria, Virginia is chock-full of restaurants where al fresco dining and top-notch fare go hand in hand. Whether you're craving waterfront views, King Street people watching or tucked-away verandas, unwinding outside during the summer will not be a problem.
And the abundance of great wine throughout Alexandria is a testament to Virginia's place as one of the East Coast's top wine producers and the many vineyards that dot the surrounding countryside. The Grille at Morrison House pours tastes from several Virginia wineries, Cheesetique pairs local wines with its cheese-centric dishes and sommeliers across Alexandria feature Virginia vintages.
---
DELIGHT
You're in for an unforgettable experience of things to do in Alexandria, Virginia. A nationally designated historic district founded in 1749 that George Washington called home, Old Town Alexandria hums with more than 200 independent restaurants and boutiques alongside intimate historic museums and new happenings at the waterfront. At the heart of it, all is bustling King Street, a walkable mile recognized as one of the "Great Streets" of America. The best way to see Alexandria's rich history and culture is with our Key to the City museum pass.

A busy seaport since colonial times, residents flock to Alexandria's waterfront to enjoy boat cruises, picnics in waterfront parks, stand-up paddleboarding, festivals and more. Alexandria's waterfront is the best place to take in picturesque views of the Potomac River and Washington, D.C.
Enjoy al fresco drinks and dining with street performers and music or set sail with water taxis and river cruises by Potomac Riverboat Company, offering scenic commutes between Alexandria and the National Mall, The Wharf, Georgetown, Nationals Park, George Washington's Mount Vernon and National Harbor.
Fun Fact: Foo Fighters has a track titled "Arlandria" on their 2011 release Wasting Light as Dave Grohl lived in Alexandria during the early 2000s and recorded two Foo Fighters albums in his home studio. The Arlandria neighborhood is also referenced in the song "Headwires" from the band's 1999 release, There Is Nothing Left to Lose.


---
DIGS
An assortment of parks and walking trails – some of which overlook the Potomac River – grace the community of Alexandria, a suburb of Washington D.C. that provides a nice escape from the busyness of our nation's capital. Named one of America's Best Places to Live, Alexandria houses a campus of Northern Virginia Community College as well as fine public schools and top shopping venues. An array of good independent restaurants covers almost every taste and cuisine.
One of the most appealing aspects is the potential to leave your car parked, or to not have one at all. Walkability remains a hallmark, including in the historic Old Town, where you'll also find readily available bike- and car-sharing options. Downtown on King Street, a free trolley travels between the Metro and the beautiful waterfront with its views across the Potomac to the Capitol Building.
At the riverfront? Catch a water taxi. Readily available traditional taxis plus services for Uber and Lyft also help alleviate personal car congestion. The wonderfully efficient D.C. Metro system has multiple stops throughout the city, making commutes easy for those who work either in or outside Alexandria.
If you're a frequent business traveler, it's effortless to reach distant spaces via the Amtrak station in Old Town – or Reagan international Airport is just 10 minutes away via Metro.
And one of the best aspects of walkability? Alexandria's also one of the most dog-friendly in the nation – from treats and water bowls at local businesses to seasonal canine cruises on the river.
The city's 70 parks and 30 recreation centers, plus a section of the Mount Vernon running and biking trail between the historic estate and D.C., provide abundant green space and additional exercise potential.
Neighborhoods in Alexandria City County are:
Old Town
Eisenhower Valley
Rosemont
North Ridge
The Berg
Parker-Gray
Del Ray
Potomac Yard
Arlandria
West End


---
DISTRICT
During its long history, Alexandria was a tobacco trading post, one of the ten busiest ports in America, a part of the District of Columbia. Alexandria was also the hometown of George Washington, Robert E. Lee, Jim Morrison and Mama Cass.
Today, Alexandria retains much of its historic character. Many late 18th- and early 19th-century townhouses and warehouses remain in the "Old Town" section of the city, along the west bank of the Potomac River. While still a residential area for many Federal employees, Alexandria is also home to many national associations, corporations, restaurants, shops and other businesses. Many old landmarks have become museums, historic sites and art galleries. Public parks line the waterfront and the river is actively used by fishermen and recreational boaters. Visitors to the National Capitol area find that Alexandria serves as a quaint change of pace from the hectic hustle of downtown Washington, a place to relax and discover what the region was like many years ago.

---
To learn more about how we can help your housing search – please call DNS Realty Group today at (855) 286-0310. DNS Realty Group
MD Broker License Number: 603140
VA Firm License Number: 0226-024372
Maryland Office Address: 3261 Old Washington Road Suite 2020, Waldorf, MD 20602
Virginia Office Address: 5680 King Centre Drive, Suite 600, Alexandria, VA 22315