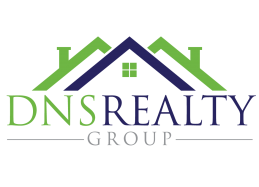 DNS Realty Group
Southern Maryland's Premier Boutique Real Estate Brokerage
REO | Relocation | New Construction
Buyer Services:
Locating the Right Property for You
DNS Realty Group provides access to thousands of homes available on the market through the Multiple Listing Service (MLS). Our buyers can input specific criteria to find their ideal home.
Getting the Best Financing
As you plan for the purchase of your new home, we will connect you with our trusted lenders, mortgage professionals who will assist you with proper allocation of funds to purchase a new home.
Price Negotiations
You're not left to fend for yourself when you make that first offer to purchase. Before that we've given you data and guidance to make sure that you're on the right track to a good deal.
Inspections and Repairs
More negotiations usually crop up after you've agreed on a price, and they're normally the result of inspections and necessary repairs. We are experienced and ready to help.
Title Insurance
Owning a home is great, but you want to protect that ownership as well. We'll explain how title insurance works and help you to insure your ownership.
Contract to Closing
The great number of delivery deadlines, documents and tasks involved in a real estate closing will all be coordinated by your DNS Realty Group agent and closing staff.
It is our promise to ensure a smooth transition into your new home. DNS Realty Group
MD Broker License Number: 603140
VA Firm License Number: 0226-024372
Maryland Office Address: 3261 Old Washington Road Suite 2020, Waldorf, MD 20602
Virginia Office Address: 5680 King Centre Drive, Suite 600, Alexandria, VA 22315