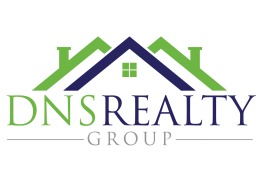 DNS Realty Group
Premier Boutique Real Estate Brokerage
Residential | Commercial
CALVERT COUNTY MARYLAND
Calvert County holds pristine waterways and natural parks, unique attractions and a calendar filled with interesting events and activities.

Calvert County is located 30 miles southeast of Washington, D.C. and is bounded on the east by the scenic Chesapeake Bay and on the west by the Patuxent River.
The land and water define the Calvert County experience.
Often referred to as the 'Charm of the Chesapeake', and once made up primarily of farms and tobacco fields, the county has become a fast-growing exurban neighbor of Washington. Many home prices have nearly quadrupled in the past decade, with many four-bedroom homes in the northern half of the county averaging over $1,000,000. The popular weekend resort towns of Solomons, Chesapeake Beach, and North Beach are notable. The county has a number of properties on the National Register of Historic Places.
The county's education system consists of 13 elementary schools, six middle schools, four high schools, vocational education center, and a variety of other facilities.
Fun Fact: Calvert County has been the setting for several movies and television programs. The opening scene of the 1993 Clint Eastwood movie In the Line of Fire was filmed at Flag Harbor Marina in St. Leonard. And more recently, the Calvert County Sheriff's Department has been featured on several reality television programs, including Speeders on the truTV network, MTV's Busted and is currently featured weekly on A&E's Live PD.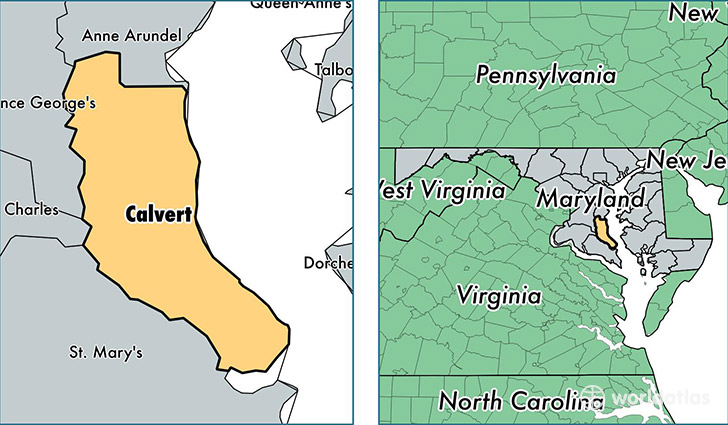 ---
Calvert County's rich agricultural heritage and the bounty of its waterways are reflected in the area's eclectic dining options.
There are some incredible restaurants just down the road with some of the best seafood around caught fresh that day and prepared by locals who really know what they're doing. More than just seafood, Calvert offers local beers and wines, award-winning Key Lime pie, food with a Cajun twist and so much more.
---
DELIGHT
With lighthouses, trails, museums, festivals, shops and galleries, there's always something to enjoy here on the western shore of the Chesapeake Bay. Discover amazing adventure and unspoiled beauty in Southern Maryland's Calvert County.
From Arts & Culture, Historic Tours, Kayaking and Boating as well as prime shopping there is something for everyone in Calvert County.
Fully experience the Chesapeake Bay lifestyle as you experience all the great things Calvert County has to offer.
Hunt for fossils, shark teeth, shells and sea glass at the beach.
Shop a farmers market or roadside stand for local produce.
Visit an art gallery showcasing local talent.
Spend an afternoon fishing or crabbing.
Paddle the Chesapeake Bay or Patuxent River.
Wander through antique shops and unique boutiques.
Sample local wines and ales at various wineries and breweries.
Take a step back in time at a museum or tour a historic lighthouse.
Attend one of our many free events and festivals.
Experience the area's eclectic cuisine at a waterfront café or restaurant.
---
DIGS

Calvert County offers a variety of housing options. New home communities are located throughout the county and residents are able to find a great selection of affordable single-family homes, apartments and townhomes. The median home cost in Calvert County is $319,600. Home appreciation the last 10 years has been 5.52%.

Calvert County is a 39 mile peninsula, bordered on the east by the Chesapeake Bay and on the west by the Patuxent River. You'll never be more the 4 ½ miles from the enjoyment that only a water community can bring!
---
DISTRICT
Calvert County was founded on July 3, 1654, though the first colonists came to the county soon after the arrival of the ships Ark and Dove in 1634. Only three counties in the state are older: St. Mary's was founded in 1637, Kent in 1637 and Anne Arundel in 1650.
Local cities include:
Prince Frederick
Huntingtown
North Beach
Broomes Island
Lusby
Dunkirk
Owings
Solomons
Chesapeake Beach
Saint Leonard



---
To learn more about how we can help your housing search – please call DNS Realty Group today at (855) 286-0310. DNS Realty Group
MD Broker License Number: 603140
VA Firm License Number: 0226-024372
Maryland Office Address: 3261 Old Washington Road Suite 2020, Waldorf, MD 20602
Virginia Office Address: 5680 King Centre Drive, Suite 600, Alexandria, VA 22315