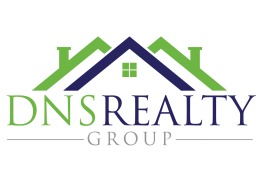 DNS Realty Group
Premier Boutique Real Estate Brokerage
Residential | Commercial
FAIRFAX COUNTY VIRGINIA
Experience the best of Northern Virginia!
Fairfax an ideal community because of all the great activities to choose from, such as a family-friendly day with the kids filled with history and wonder, night on the town with friends at trendy pubs or exquisite wineries, or a whole-family getaway for an upcoming holiday vacation. Not only are there fun things to do in Fairfax but we are also a short drive to Washington D.C.
Named one of the 10 Best College Towns 2016, Fairfax, VA brings a lot to the table. First of all, a younger, energized population that students naturally bring to an area (which is something we often find in the best places to live).
Washington D.C. simultaneously boasts some of the most expensive property values in the world and some of worst traffic. But get outside the beltway, or Interstate 495, and both traffic and ridiculous home prices get a little more reasonable. With Fairfax, you'll still pay for the benefit of living in the nation's capital, but you'll be able to afford it as a senator's aide instead of a senator.
There's a reason that most Fairfax residents are between 25 and 34 years old. That's because it's a great option for young families who want to combine big city living with suburban safety and quality of life. The career options are varied, home values are solid, and the emphasis on education that comes from being one of the best college towns in the country drips down to the youngest of educational age groups.
Fun Fact: Fairfax County became connected with Washington, D.C. in 1904, with its new trolley line.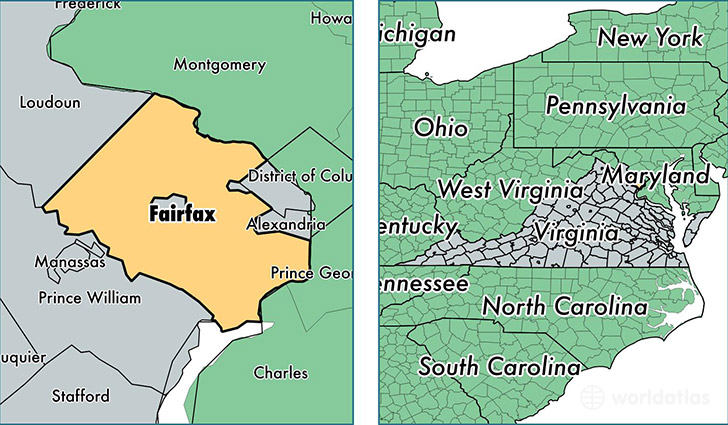 ---
Fairfax County is home to some of the very best restaurants in the entire Capital Region. Explore a variety of cuisines including Italian, Indian, Mexican and American BBQ. Fairfax County is privileged to experience great weather throughout the year; a variety of options for outdoor dining is just one of many perks to visiting here! Moreover, selections range from fine dining to local diners, many of which offer deals and specials, so no matter what your budget, a good meal is in your future.
Warm, summer evenings bring outdoor dining in Fairfax as it is one of the favorite pastimes, and the Fairfax restaurants give you plenty of options to partake in dining al fresco. Or maybe Craft beer is your weakness, and here in Fairfax County the craft breweries are bustling with locals who are seeking out delicious, locally brewed beer. Each of the breweries, and the beer that's crafted there, showcase the skills, imagination, and passion each brewer puts into their creation. The city has experienced a mini-beer boom in the past year with the openings of High Side craft beer bar, Ornery Beer Company, and Chubby Squirrel Brewing Company.
Other recent arrivals, like the vegan-focused Epicure Cafe and Taco Bamba have also breathed new life into the community. The Fairfax City Restaurant Week is an ideal time to find out what the county has to offer.
---
DELIGHT
Fairfax County is an exciting place to visit and is unlike any other destination in Northern Virginia. Between the Fairfax attractions and other nearby Washington DC area attractions, you'll have a robust list of fun places to visit in the region.
A suburb of Washington DC, Fairfax County just so happens to be where George Washington lived - in his estate, Mount Vernon. But there is so much more to this massive county, including a Smithsonian Air and Space Museum, which is not that Smithsonian Air and Space Museum on the Mall.
Residents never run out of things to do. Fairfax County offers great options for family fun. It's tough to narrow down the options, when the county's parks alone offer so much (such as Burke Lake Park, with its carousel, miniature train, mini golf, disc golf, hiking, and boating, or Lake Fairfax Park with its carousel, boat tours, and large water park). Whether you are a history buff or a nature lover, looking for fun on the farm or looking up to the sky, there is plenty to do in this Northern Virginia County.
Fun Fact: The annual Chocolate Lover's Festival is held in the heart of Old Town Fairfax in early March. Events have included craft shows, historic building open houses, children's activities, collections of vendors selling various edible chocolate products, and even chocolate sculpture contests.


---
DIGS
Fairfax County Schools are highly ranked- according to a Newsweek Report on the top 1500 public high schools across the US. The 2009 report ranked ten of Fairfax's 25 high schools in the top 10% of the list. Further, according to this report, the median rank of all of Fairfax County's public high schools is 12%. This means that the majority of Fairfax High Schools are, essentially, excellent.
Fairfax County's more than 1 million residents enjoy one of the lowest crime rates in the Country. According to the Fairfax County Police, the violent crime rate index for 2008 was as low as .0953%
The relatively high cost of living in Fairfax County is counter-balanced by it having one of the highest median household incomes and one of the lowest (and consistently low) unemployment rates in the nation. Also, Fairfax County has the highest number of jobs and the largest labor force in the Washington area. This, coupled with a strong transportation network, award-winning parks, and extensive cultural and recreational opportunities make living in Fairfax County worth every penny.
Towns in Fairfax County include:
Centreville
Tysons Corner
McLean
Annandale
Oakton
Alexandria
Chantilly
Reston
Rose Hill


---
DISTRICT
Farmers from eastern Virginia and Maryland began settling in Fairfax County Virginia in the early 1700s. Named for Thomas, the Sixth Lord Fairfax, whose family's land grant included all of Northern Virginia, was formed in 1742. The City of Fairfax began as the Town of Providence in 1805, a community built around the Fairfax County Courthouse, completed in 1800 at the corner of Little River Turnpike and Ox Road.
In the late nineteenth century, the dairy industry propelled economic rebirth and the building of schools, churches, homes, barns, and businesses though along racially segregated lines. And in 1874, the Town of Providence officially became the Town of Fairfax following Culpeper's name change from Fairfax to Culpeper.
In 1959, the Town of Fairfax deeded a 150-acre tract of land to the University of Virginia to establish a permanent home for what is now George Mason University, an innovative leader in higher education.
Rich in history and heritage, residents enjoy a small-town atmosphere and an abundance of cultural and recreational pursuits in the midst of a bustling metropolitan area. As the City's first mayor, John C. Wood said in 1962: "Fairfax has a wonderful past and present and an even greater future."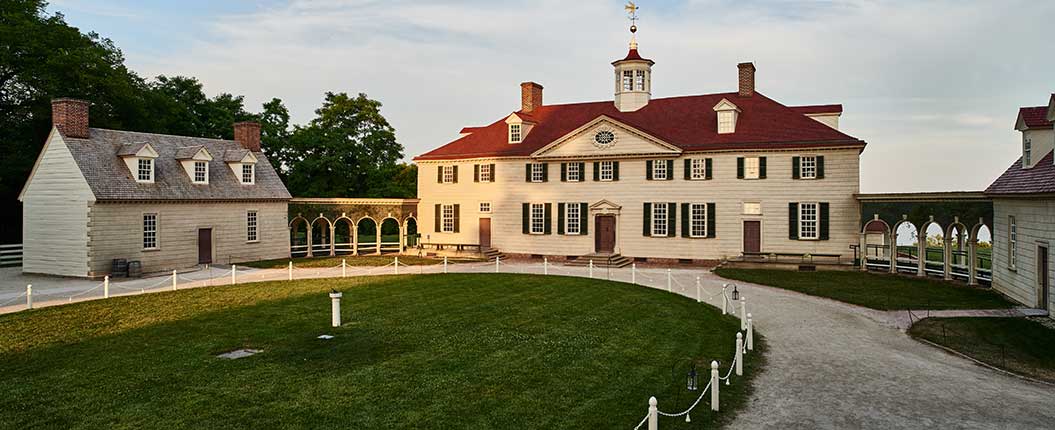 ---
To learn more about how we can help your housing search – please call DNS Realty Group today at (855) 286-0310. DNS Realty Group
MD Broker License Number: 603140
VA Firm License Number: 0226-024372
Maryland Office Address: 3261 Old Washington Road Suite 2020, Waldorf, MD 20602
Virginia Office Address: 5680 King Centre Drive, Suite 600, Alexandria, VA 22315