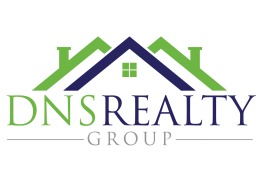 DNS Realty Group
Premier Boutique Real Estate Brokerage
Residential | Commercial
FALLS CHURCH VIRGINIA
Enjoy the many wonderful attractions the City of Falls Church has to offer - from historic buildings and cultural centers to gorgeous parks and trails, the Little City has it all!
The City of Falls Church is a unique and historic city. Besides featuring quick access to renowned museums and art galleries in nearby Washington, D.C., almost every neighborhood is a treasure of its own with a variety of restaurants and shops that reflect the city's great ethnic and cultural diversity. You'll find a warm welcome in the City of Falls Church!
The city is an independent municipality, separate from the surrounding Arlington and Fairfax Counties with its own school system. (Some Falls Church mailing addresses are in Fairfax County. Also, the City contracts for select services with the counties.) The City operates under the Council-Manager form of government and is one of the two geographically smallest cities in Virginia, at only 2.2 square miles. With a population of almost 14,000, the city is known for its urban village community, quality customer service, nationally ranked school system, environmental activism, and endless community activities.
Conveniently located just miles from Washington, DC, Falls Church dates back to the late 1600s as an early Colonial settlement shared with Native Americans. The community was established around The Falls Church (Episcopal) that was founded in 1734. Falls Church became a township in 1875, and an independent city in 1948, when parents successfully obtained its separation from Fairfax County in an effort to establish a highly acclaimed school system.
Fun Fact: John Hartman, musician and founding member of The Doobie Brothers called Falls Church Virginia home.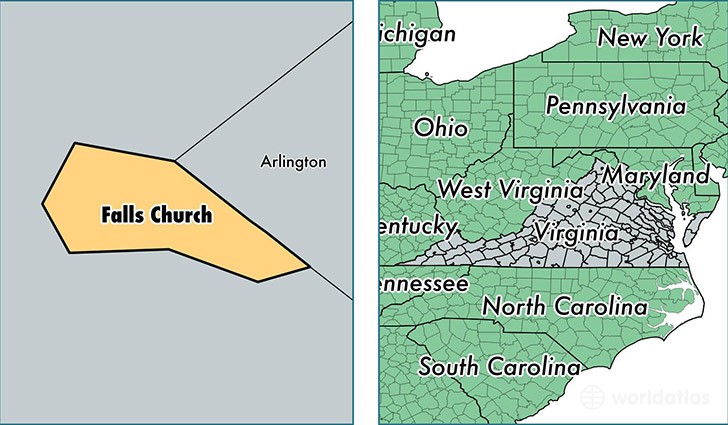 ---
"The Little City"—a nickname that's actually trademarked—is home to dozens of locally owned restaurants with menus ranging from authentic Neapolitan pizza (overseen by a French chef, no less) to souvlaki to Venezuelan street food and beach-style fish tacos. On Saturdays, neighborhood chefs offer dishes and cooking demos at the sprawling, year-round farmers market, where foodies can find everything from fresh crabs and crepes to Virginia wines.
The weekly farmers market that wraps around City Hall has everything from wild mushrooms to organic meats, Virginia wine pours, fresh seafood, hot doughnuts and live acoustic music. Open year-round, it swells to more than 50 vendors on summer Saturdays, when it also features fitness classes and cooking demos with local chefs.

Grabbing a bite with the kids? Check out Clare and Don's Beach Shack. This casual eatery focuses on food from southern climes—fish tacos, crab cakes, fried alligator and Key Lime pie—and is known for its extensive kids' menu, which includes a tofu taco that even tiny eaters will enjoy.
Or maybe date night? Husband-and-wife team Jen Demetrio and Gary O'Hanlon serve dinner Wednesday through Saturday at Cafe Kindred and Townshend Bar, a bar within a coffee shop. The original café opened in 2015 with breakfast and lunch items, but in late 2016 the couple added alcohol and a limited nighttime menu. The shrimp-and-cheddar grits burger reminds you that you're eating in the south, and the meaty burgers are made with a heady blend of short rib, chuck and brisket. Finish the night with an adults-only hard ice cream float—alcoholic root beer, ginger ale, cherry or orange sodas topped with creamy vanilla.
---
DELIGHT
From parks to historic sites and everything in between, the City of Falls Church provides residents with plenty to see and do. At only 2.2 square miles, this historic suburb of Washington, D.C. is known for its urban village community, nationally ranked school system and restaurants.
Falls Church has twelve city parks that you can enjoy either just yourself or with your children. They are excellent if you want to relax and spend some quality time outside. You can also head out on a bike ride or hike the trails. If you love picnics, you will have an excellent time here.
But what could be more charming than beginning the weekend with a leisurely stroll through the local farmers market? The Falls Church farmers market is unique in that it's held year-round every Saturday, and residents head to the City Hall parking lot to peruse wares from about 40 vendors and catch up with friends and neighbors. Cherry Hill Park, adjacent to the farmers market, is full of rich history and great scenery; tourists visit to tour the park's Civil War-era farmhouse, but locals head to the park for the many special events, including a summer concert series.
Another popular spot is Eden Center, a.k.a. Little Saigon, where a bright red pagoda welcomes visitors to the region's largest concentration of Vietnamese restaurants and merchants. Whether enjoying authentic dim sum or shopping for specialty Asian ingredients, stepping into Eden Center will envelop you in the sights, sounds, and smells of Vietnam. In addition to a diverse array of restaurants and bars, a favorite Falls Church, Virginia, nightspot is the circa-1936 State Theatre, a popular live music venue.
You will certainly be delighted by Falls Church. Its population is just over 13,000, and it will give you a homey feel with easy access to Washington D.C. and big city thrills. It is also an ideal location for people who want to find a job in Washington D.C. but hate the idea of living in this overcrowded and large city.
---
DIGS
Anyone who considers living in Falls Church will find plenty of real estate, including single-family homes, condos, town homes, and apartments. Falls Church's proximity to Washington, D.C. drives up home values here, andhomes for sale in Falls Church range from modern new-construction models, historic Colonial homes in the heart of the city, and spacious craftsmen homes in subdivisions. Many condo and apartment communities are convenient to Falls Church's two Metro stations.
Falls Church, Virginia, is convenient to both Route 66 and the Beltway, making commuting by vehicle relatively easy. Those who prefer to sit back, relax and enjoy their commutes can catch the metro at either the West Falls Church or East Falls Church stations. You'll find limited parking available at the metro stations, but if you prefer to keep your car in the garage and live near a bus stop, you can take the bus to the metro station.
This city with the curious name may be small, but it's hugely appealing for those wishing to live near the nation's capital in a more peaceful, less-congested, small-town setting.
---
DISTRICT
Falls Church is an exclusive, well-heeled suburb, an independent city in Northern Virginia. It is notably diverse, with great schools, and known for being a wonderful place to live.
But don't take out word for it. Here is what the locals are saying!
It's a small town—just 12,400 people live here!
Small town traditions are alive and well, such as a local parades throughout the year, street food fairs, and more.
It's diverse—a sizable Vietnamese-American population lives in Falls Church (which means you can be sure there's good Vietnamese food in town!).
Transport is good into DC is good since Falls Church is in the Metro DC area and connected by more than one metro line.
There's work in town—several notable companies are major employers for residents, with bases located right here in town.
The school district is top-notch and there's even an IB program for parents of gifted children.

---
To learn more about how we can help your housing search – please call DNS Realty Group today at (855) 286-0310. DNS Realty Group
MD Broker License Number: 603140
VA Firm License Number: 0226-024372
Maryland Office Address: 3261 Old Washington Road Suite 2020, Waldorf, MD 20602
Virginia Office Address: 5680 King Centre Drive, Suite 600, Alexandria, VA 22315