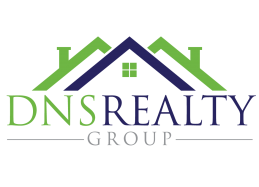 DNS Realty Group
Premier Boutique Real Estate Brokerage
Residential | Commercial
Halloween Safety Tips For The Homeowner


---

Halloween is a fun evening complete with laughter, candy and adorable children dressed as their favorite characters. In just one spooky night neighbors in the more populated areas report having upwards of 250 trick-or-treaters knocking at the door. While most homeowners enjoy the celebration it is important to ensure the safety of those visiting your home.
Don't be scared, be prepared. Children and adults alike love Halloween, but it can be truly terrifying if you don't plan ahead.
Lights
While candles inside Jack O' Lanterns provide that spooky glow, young children can unknowingly knock them over causing a fire hazard. Instead trade the candles for LED Tea Lights. Some even provide a flicker option for that real feel! And although the ambience of the evening is hauntingly dark, keeping your outside lights on and providing a well-lit path to your door is necessary to ensure safe passage. For longer driveways, adding additional lighting may be necessary to light the way adequately.

Yard Work
It is Fall, which means lots of fallen leaves and dead branches have taken over your once pristine lawn, allowing for hidden dangers for the young ones cutting across the yard. Tripping hazards, holes and other potential obstructions should be anticipated prior to the night.
Tip: Reuse the leaves for Halloween decor! Build a scarecrow or fill bags shaped like pumpkins.
Pets
The yelling and laughter of children, knocks on the door and the bell ringing can oftentimes be too overwhelming for our pets. Avoid a Halloween mishap and confine your pets in a safe and quiet area for the evening, away from all the excitement.
Insurance
This is a great time of the year to check your Homeowners Insurance. Give your Agent a call to make sure your home is adequately covered.
Indoor Safety
With the Fall season brings cozy evenings next to the fireplace, candles and wax-warmers burning with the scent of apples and cinnamon as well as carved pumpkins glowing on the table. Now is the perfect time to check your smoke alarms and fire exits.
The only thing you should be concerned about is whether or not you have enough candy for the hungry little trick-or-treaters. By following these safety tips you can now keep Halloween ghoulish in a good way! DNS Realty Group
MD Broker License Number: 603140
VA Firm License Number: 0226-024372
Maryland Office Address: 3261 Old Washington Road Suite 2020, Waldorf, MD 20602
Virginia Office Address: 5680 King Centre Drive, Suite 600, Alexandria, VA 22315