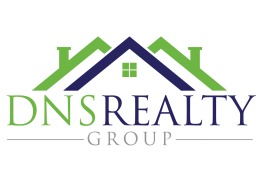 DNS Realty Group
Premier Boutique Real Estate Brokerage
Residential | Commercial
LOUDON COUNTY VIRGINIA
A new ranking by 24/7 Wall Street determined Loudoun County to be the eighth best county to live in around the USA!
Loudoun County, Virginia is one of the fastest growing counties in the entire country, and with good reason. Loudoun County offers close proximity to Washington, D.C. as well as a low unemployment rate, excellent schools and a wide array of great cities and towns to live in. Boasting some of the nation's finest amenities and a robust economy, Loudoun County is a fantastic place to live for those considering relocating to the Washington, D.C. metropolitan region.
Loudoun County offers outstanding public and private schools, with the Loudoun County Public Schools district being praised for its academic excellence and efficiency. The county also boasts great roads and public transportation options. Loudoun County is within short driving range of Washington Dulles International Airport, Reagan National Airport, Baltimore-Washington International Thurgood Marshall Airport and Leesburg Executive Airport, and also offers the Loudoun County Commuter Bus service.
The county is known for its safe neighborhoods and abundance of outdoor recreational opportunities. Hiking, biking, fishing, boating, water sports and other activities can all be done with ease in Loudoun County.

With its world-class amenities, thriving labor market and close proximity to Washington, D.C., Loudoun County is one of the top places to live in the United States. Those in search of a safe, affordable place to launch a career, retire or raise a family should strongly consider this county. Whether you're looking to commute to your new job in the nation's capital or just want a great community to live and work in, Loudoun County is the place for you.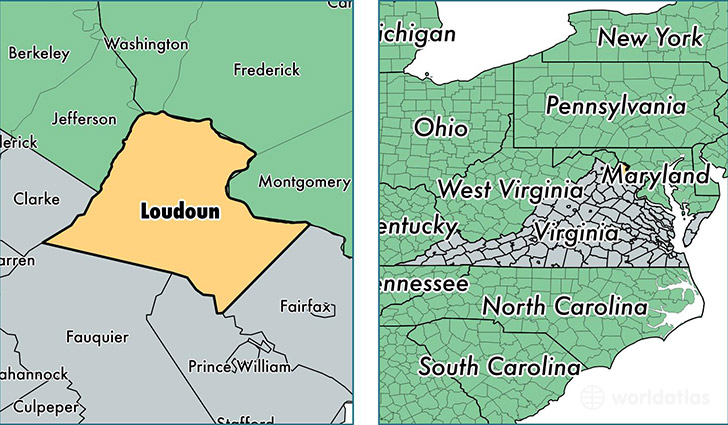 ---
With award-winning restaurants, more than 40 award-winning wineries and wine tasting rooms and over 30 craft breweries, Loudoun is a must-visit for those who want to enjoy a unique local taste. Our restaurants draw on our rich agricultural heritage and use organic and local ingredients to create imaginative cuisine. From intimate downtown eateries to grand gourmet dining, Loudoun County is full of restaurant options for every occasion and craving!
Adults who live in Loudoun County may want to join the hundreds of "wine tourists" who explore vineyards every weekend, tasting and buying wine and enjoying beautiful views and sometimes live music. Among the many well-known vineyards in Loudoun are Tarara, Breaux and Bluemont. For those who prefer beer, the LoCo Ale Trail includes stops at the county's 21 local breweries.
Loudoun residents no longer have to travel to Reston, Tysons Corner or into Washington, D.C. to enjoy restaurants, shops and entertainment and can instead explore downtown Leesburg, Middleburg, Lovettsville and Brambleton Town Center and One Loudoun in Ashburn.
---
DELIGHT
From the bike trail to the ale trail, to scenic vineyard views and historic small towns, discover how Loudoun is loved by it's residents of artisanal, epicurean and culturally rich experiences. Located just 25 miles outside Washington D.C., Loudoun County has attractions for outdoor enthusiasts, foodies, beer and wine aficionados and history buffs alike.
Explore the LoCo Ale Trail and DC's Wine Country for a taste of local craft beverages, tour through historic mansions and museums, or immerse yourself into the great outdoors with kayaking and ziplining adventures.
Loudoun County's military history runs deep as numerous monuments, interpretive signs and headstones denote. From a military thoroughfare to the battlefield, Loudoun's past is intertwined with the American military tradition.
Soak up the region's history by exploring towns and villages or visit a museum to learn about the past firsthand. Take a step back in time to see what Loudoun was like hundreds of years ago through the existing architecture, guided tours and military reenactments.
Walk in the footsteps of influential people like John Mosby, James Monroe and George C. Marshall. See where important legislation was composed and stand in the very location where battles occurred at The Marshall House and Ball's Bluff Battlefield Regional Park.
Don't forget to use the Civil War Trail and The Journey Through Hallowed Ground National Heritage Area as a guide to help you plan your stops!
The surrounding Blue Ridge landscape and the rolling countryside of DC's Wine Country provides the perfect backdrop for outdoor adventure. An active day in Loudoun might include ziplining through the tree tops, paddling the Potomac River, hiking to a scenic overlook, biking along the W&OD Trail, horseback riding, or playing one-of-a-kind games at our many entertainment locations.
Fun Fact:
President John F. Kennedy and his wife, Jackie Kennedy Onassis spent a great deal of time in Loudoun County.
---
DIGS
Loudoun County boasts exceptionally strong real estate values as well as affordable home prices and a modest cost of living. The county's housing inventory is very diverse, and new homes communities such as One Loudoun have answered the call to provide gorgeous homes to the growing population. While the county has grown the real estate prices have remained strong, even in the midst of tough economic times. Those seeking an affordable place to live in a healthy, stable real estate market should look no further than Loudoun County.
Homebuyers in Loudoun can find homes in walkable areas in several planned communities for an urban lifestyle, homes in traditional suburban communities and properties that rest on large lots with rural views.
Loudoun is composed of several towns, villages and places, each with their own distinct characteristics. The historic grounds of Middleburg, the rolling countryside of Lovettsville, the streetscapes of Leesburg – it's all just part of what makes Loudoun County a great place to live for outdoor enthusiasts, foodies, beer and wine aficionados and history buffs.
---
DISTRICT
Loudoun County was a major location during the Civil War, with its proximity to the Potomac River, Blue Ridge Mountains and the Shenandoah Valley. To explore Civil War history, take the John Mosby highway (named after the Gray Ghost Confederate Colonel himself) to The Red Fox Inn and Tavern which remained as headquarters and a hospital for the South during the war. Injured soldiers were cared for in the tavern rooms located in the basement and the current pine service bar was made from a field-operating table used by a surgeon who served in the cavalry. One of the most notable battles during the war was the Battle of Balls Bluff in 1861, which was the result of an inexperienced captain mistaking a line of trees for a line of tents, which started the attack. You can now tour Ball's Bluff Battlefield Regional Park and view the third smallest national cemetery in the United States.
With its proximity to major cities, Loudoun County is an accessible destination just 25 miles from the nation's capital. Loudoun County is also home to Dulles International Airport, one of America's busiest airports. Reach Loudoun byway of White's Ferry, connecting Montgomery County, Maryland and Loudoun County, Virginia by the Potomac River.

---
To learn more about how we can help your housing search – please call DNS Realty Group today at (855) 286-0310. DNS Realty Group
MD Broker License Number: 603140
VA Firm License Number: 0226-024372
Maryland Office Address: 3261 Old Washington Road Suite 2020, Waldorf, MD 20602
Virginia Office Address: 5680 King Centre Drive, Suite 600, Alexandria, VA 22315