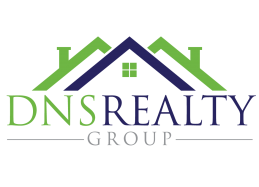 DNS Realty Group
Southern Maryland's Premier Boutique Real Estate Brokerage
REO | Relocation | New Construction
New Construction Services:
While walking into the sales office of a newly constructed home is easy, navigating your decisions and purchasing a new construction home not so simple. DNS Realty Group is your trusted New Construction Specialists, with a skilled team ready to assist you with this process to make it as enjoyable and exciting as possible.
DNS Realty Groups' skilled team of agents are well-versed in providing custom solutions to Builders and Developers of New Construction to help you achieve maximum efficiency and sales target goals with your new developments.
DNS Realty Group offers the following services to our New Construction Buyers and Developers:
• Sales and Marketing for Builders and Developers
• Buyer Agent Representation
• Assistance with feasibility studies for vacant land
Resources:
St. Charles New Construction DNS Realty Group
MD License Number: 603140

3680 Leonardtown Road, Suite 201, Waldorf, MD 20601