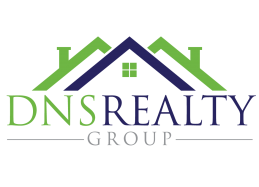 DNS Realty Group
Premier Boutique Real Estate Brokerage
Residential | Commercial
Pre-Qualification vs. Pre-Approval


---
Pre-qualification vs. Pre-approval - These terms are often used interchangeably - but there are large differences between the two.
With a pre-qualification, the lender will perform a few checks on the prospective borrower's finances to determine the home loan amount they may qualify for. A pre-qualification letter tells you how much you will probably be able to borrow from the lender, but further examination is needed to support the preliminary findings.
For a pre-approval, however, the mortgage lender examines and verifies your debt, income, savings, assets and credit report. The information must satisfy the lender's underwriters; supporting that you are a low lending risk and a very good prospect for repaying the loan. Pre-approval is a more rigorous vetting and a lengthier process than pre-qualification; buyers who submit to the process and are approved are considered serious buyers.
Buyers who can show a pre-approval letter to a seller are more likely to be seen as serious and can qualify for the loan and follow through on their bid. In a competitive market, the pre-approval letter can give you an edge and a significant "leg-up" to help you close more quickly and easily.
Pre-approval is a service offered to prospective homebuyers who are serious about buying a new home. As part of your mortgage lender review, your finances will be examined, and options explained to assist in determining the price range which best matches your financial profile. At DNS Realty Group, we have extensive relationships with many lenders thus making the process of obtaining the necessary approval quick and painless.
Happy House Hunting! DNS Realty Group
MD Broker License Number: 603140
VA Firm License Number: 0226-024372
Maryland Office Address: 3261 Old Washington Road Suite 2020, Waldorf, MD 20602
Virginia Office Address: 5680 King Centre Drive, Suite 600, Alexandria, VA 22315