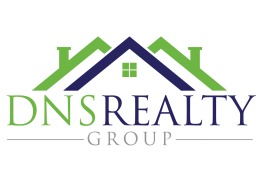 DNS Realty Group
Premier Boutique Real Estate Brokerage
Residential | Commercial
PRINCE GEORGE'S COUNTY MARYLAND
Birth of Washington, DC: In 1791, Prince George's County provided land to create the greater part of our Nation's Capital, Washington, D.C.
Neighbor to the Nation's capital, and just minutes to downtown Washington, DC, Prince George's County is home to some of regions most exciting attractions.
Encompassing almost 500 square miles, Prince George's most noted attractions and sites are National Harbor on the Potomac, the Gaylord National Resort & Convention Center, FedEx Field, Six Flags America, NASA Goddard Space Flight Center, University of Maryland at College Park, Bowie State University, the National Wildlife Visitor Center, The Capital Wheel, and the Clarice Smith Performing Arts Center.
As well as the incredible MGM National Harbor Resort Casino. MGM is the state's premier casino feature grand amenities including a world-class spa and salon, entertainment theater, high-end branded retail, meeting space, and restaurants from renowned local and national chefs.
Prince George's County is a vibrant, growing community and a family friendly town for all to enjoy.
Fun Fact: Prince George's County is served by a water taxi that operates form the National Harbor to Alexandria, Virginia and to The Wharf in Washington, D.C.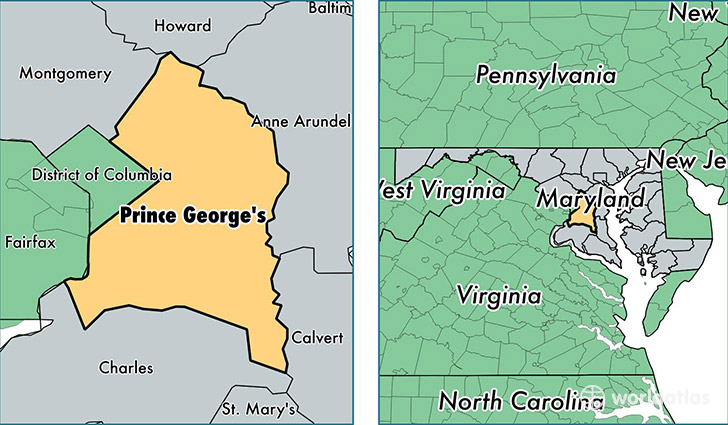 ---
Prince George's County has long been a food town on the D.C. dining map. It's home to a handful of taquerias known for their authentic Mexican cuisine. Recent additions to the neighborhood include a dedicated roastery from Vigilante Coffee Company, Senegalese restaurant Chez Dior, and homegrown Salvadoran-themed chain El Comalito.
Aside from these options, there are arepas, Ethiopian coffee, gourmet cupcakes, and specialty microbrews, all for the tasting. Whatever your tastebuds desire it is here in Prince George's County.
---
DELIGHT
Is it possible for one County to offer so many programs, services, and classes that everyone is bound to find something of interest?
Prince George's County offers an array of activites from classes to Museums and natural sites as well as performances and exhibits, sports and endless parks. Whether you are a teen hoping to find a pick-up basketball game or a senior interested in salsa classes, Prince George's has just what you want.
From kayaking to painting, from improving your SAT scores to improving your golf score, Prince George's County provides residents with outstanding services, learning, and opportunities to have fun.

Prince George's County is also home to the United States Department of Agriculture's Henry A. Wallace Beltsville Agricultural Research Center, NASA's Goddard Space Flight Center, the United States Census Bureau, Andrews Air Force Base, the National Archives and Records Administration's College Park facility, the University of Maryland's flagship College Park campus, Six Flags America and Six Flags Hurricane Harbor, FedExField (home of the Washington Redskins), and the National Harbor.
---
DIGS
Located on the unspoiled Atlantic coastal plane, featuring sweeping valleys and soft slopes, the landscape here is awe-inspiring. Prince George's County real estate is tucked gently into this expanse of idyllic scenery, and is often positioned right at the water's edge. This region is vastly different from other Maryland counties with its rich foliage, briny breezes, and relatively high population. Now the site of a plethora of first-class new real estate, Prince George's County is ripe with opportunity. If you're looking to make an economical purchase and secure a gorgeous, roomy home near the Atlantic coastline, Prince George's County real estate hosts a worthy selection.
Prince George's County offers a carefully crafted selection of homes from single family, to townhomes and even condominiums.
---
DISTRICT
The official name of the county, as specified in the county's charter, is "Prince George's County, Maryland". The county is named after Prince George of Denmark (1653–1708), the consort of Anne, Queen of Great Britain, and the brother of King Christian V of Denmark and Norway. The county's demonym is Prince Georgian, and its motto is Semper Eadem (English: "Ever the Same"), a phrase used by Queen Anne. Prince George's County is frequently referred to as "PG" or "PG County", an abbreviation which is the subject of debate, some residents viewing it as a pejorative and others holding neutral feelings toward the term or even preferring the abbreviation over the full name.
According to the U.S. Census Bureau, the county has a total area of 499 square miles, of which 483 square miles is land and 16 square miles is water. Prince George's County lies in the Atlantic coastal plain, and its landscape is characterized by gently rolling hills and valleys. The Patuxent River forms the county's eastern border with Howard, Anne Arundel, and Calvert counties.
Fun Fact: 30.1% of all residents over the age of 25 had graduated from college and obtained a bachelor's degree (17.8%) or professional degree (12.2%). 86.2% of all residents over the age of 25 were high school graduates or higher.
Local cities include:
Bowie
Greenbelt
Fort Washington
Upper Marlboro
College Park
Capitol Heights
Hyattsville
Beltsville
Clinton
Brandywine
Accokeek
Riverdale Park
Brentwood
Springdale
Lake Arbor



---
To learn more about how we can help your housing search – please call DNS Realty Group today at (855) 286-0310. DNS Realty Group
MD Broker License Number: 603140
VA Firm License Number: 0226-024372
Maryland Office Address: 3261 Old Washington Road Suite 2020, Waldorf, MD 20602
Virginia Office Address: 5680 King Centre Drive, Suite 600, Alexandria, VA 22315