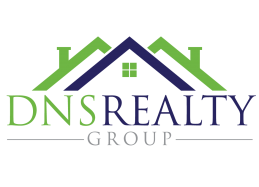 DNS Realty Group
Premier Boutique Real Estate Brokerage
Residential | Commercial
Properly Insulate Your Home To Save Money


---
If someone told you, you could save quite a bit of money every year with very little effort, would you listen?
With winter right on our toes, insulating your home can save you a significant amount of money, as well as leave a generous reduction in your carbon footprint. And this savings will continue to give back year and year!
In an uninsulated home, approximately 25% of the heat is lost through the roof. And it's not just a matter of staying warm during those long winter months. In summer, more heat comes in through an uninsulated roof than an insulated one; thus making your home uncomfortably hot and adding to your already high, air conditioning bills.
Let's take a look at the multitude of ways you can add insulation to your home:
Insulation blankets - Attic insulation blankets, often referred to as 'quilts', can be straightforward to fit. Lay the quilts over the entire area; however make sure there are no gaps or holes in the layering.



Blown insulation - Blown insulation must be installed by a professional. It will typically take a few hours and may require the use of special equipment which blows loose, fire-retardant insulation material into the attic.



Roof insulation - If you want to use your attic for extra living space, you should look at insulating the entire roof instead. This is usually done by insulating between the roof rafters using rigid insulation boards.



Flat roof insulation - Flat roofs must be insulated from above, to avoid condensation problems. The job involves laying boarding backed with insulation material either on top of, or under the waterproof layer. This detailed roofing insulation project is best done when you are replacing your roof 's waterproof covering.
When contacting a roofing and insulation expert always be certain to seek estimates from at least three (3) professional and licensed vendors to secure the best possible cost for your project; and more importantly, one who will deliver a quality job to last for years to come. If you need a vendor reference, feel free to contact one of our Agents at DNS Realty Group. DNS Realty Group
MD Broker License Number: 603140
VA Firm License Number: 0226-024372
Maryland Office Address: 3261 Old Washington Road Suite 2020, Waldorf, MD 20602
Virginia Office Address: 5680 King Centre Drive, Suite 600, Alexandria, VA 22315