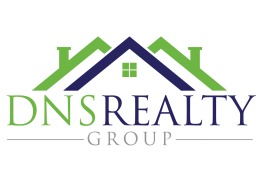 DNS Realty Group
Southern Maryland's Premier Boutique Real Estate Brokerage
REO | Relocation | New Construction
WE MOVE MARKETS BY SERVING AN EXPANSIVE REO PROPERTY PORTFOLIO



---
For Sellers

DNS Realty Group is the leader in REO representation for the Maryland, Virginia, and Washington DC areas. Read more to find out why.


DNS Realty Group is the local, trusted resource for financial institutions and asset management companies in the marketing and sale of bank-owned properties. We have a long-standing success rate within the REO community; a direct result of our commitment to the specialized processes and procedures needed to execute timely transactions that serve our clients best.



Our REO-expert Realtors® have a deep understanding in how to assess value and showcase these desirable assets to move them from list-to-closed quickly. We respect our vendor relationships and work diligently to schedule, monitor and track maintenance requests.

Looking for a leader to represent your REO portfolio? Your search ends here.
---
For Buyers
DNS Realty Group is at the heart of foreclosure property sales. Our capable hands will carry you from Contract-to-Close seamlessly.


Whether a first home buying experience or simply making a change into a different home, an REO property is a great way to a smart purchase.



REO properties provide more benefits than you think. From the moment a home is assigned to one of our listing agents, it is under scrutiny. Its condition is documented. The property is maintained throughout the time of the listing to ensure safety guidelines are followed and condition is maintained. Why? REO property listings must adhere to government or housing administration regulations and show accountability of the entire process, which provides added protection to the Buyer. In addition, there are many loan programs available for the purchase of the property, some with added incentives. With a DNS Realty Group REO expert there to help you every step of the way, why wouldn't you want to consider an REO property to call home?
Start your REO home search now. Just click on any of our clients listed below to view their current available sales inventory:



---
For Agents
Never done an REO transaction? No problem. We can help. DNS Realty Group specializes in this space and we're confident that once you work with us on the purchase of a bank-owned home, you'll want to do it again. And again.



How Does It Work? You continue to represent your Buyer as you would in a traditional real estate sale. What's the difference in an REO?

The details. As with any institutional business, there are specific corresponding documents created as part of their normal transaction process. Depending on the Seller, it could be an initial bid form that, if accepted, leads to an offer to purchase form. Expect other pre-printed materials like addendums, waivers, and counter offer documents. Yes, you can negotiate in an REO offer. However, the REO client-specific contract and supplement documents take precedence over our standardized Realtor® forms.

We invite you discover the ease of an REO sale. Explore more opportunities through our REO listings. Simply email us at Leads@DNSRealtyGroup.com



---

DNS Realty Group REO Services Include:


Occupancy Checks

Evictions

Cash for Keys

Initial Services (Rekey, Winterization verifications, etc.)

Repair Estimates, Management & Verification

Contractor Oversight

Weekly Inspections

Utility Setup & Management

HOA Verification & Management

Broker Price Opinions (BPOs) & other Valuation Services

Photography

Contract Review

Document Management

Listing Services

Property Marketing (digital and print)

Open House Events

Buyer Seminars

Monthly Reports

Invoice & Billing Management

Transaction & Closing Management