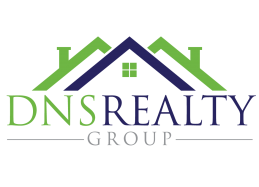 DNS Realty Group
Premier Boutique Real Estate Brokerage
Residential | Commercial
Thanksgiving Prep Guide For Homeowners


---
Thanksgiving is here! The wonderful smells, gathering of family, gorgeous centerpieces and decor. But with everyone soon to arrive, there are always those last minute preparations, and there just doesn't seem to be enough time to clean, decorate or update your home.
No need to feel the heat in the kitchen, we've got a few tips for staying cool on Turkey Day!
Quick Decor
Lacking festive decor? No time to run out? I bet you have everything you need within reach of your home! Here are a few ideas:
Fall leaves in a punch bowl.

Pine Cones - can even brighten with a little glitter paint.

Leaves and fishing string - makes great fall garland.

Clippings from a pine tree - secure with twine and make a wreath.

Your children's art - this is where those turkey hands your elementary school child brings home every year will come in handy!
Cook Ahead
Find dishes that can be prepared the evening before. It is always the last minute rush that creates the most chaos.

Make a List
Write down all your tasks and prioritize each one. You will be surprised how much more smoothly things go when you are not distracted.

Stick with the Know
Now is not the time to experiment with that dish you have always wanted to make. Stay with what you know. Thanksgiving brings an easy expectation of turkey, stuffing, mashed potatoes and cranberry sauce. No need to take the path less traveled!

Respect Your Plumbing
Garbage disposal back-ups are very common. So common, in fact, that the day after Thanksgiving is a Plumbers busiest day of the year! Simple tip - your garbage disposal is not a garbage can.

The Little Ones
Kids! If you are expecting children take a moment to look around and see what kids can get into. Put up anything fragile, dangerous and breakable items up high.

Check Smoke Alarms
What could go wrong? Plenty! Check the batteries in your smoke alarms and always have a fire extinguisher handy in the kitchen.

Maximize Kitchen Storage
With a huge meal comes huge leftovers! Now is the time to gather all of your containers and match the lids. Clean out the fridge and freezer and toss the expired condiments. And have plenty of tin foil and plastic wrap on hand for the doggy bags surely to be sent home with your guests!
With these tips you will now spend more time prepping and less time panicking! Thanksgiving is a wonderful holiday where families get a chance to slow down and enjoy each others company. Take a deep breath, you've worked hard for this amazing dinner! DNS Realty Group
MD Broker License Number: 603140
VA Firm License Number: 0226-024372
Maryland Office Address: 3261 Old Washington Road Suite 2020, Waldorf, MD 20602
Virginia Office Address: 5680 King Centre Drive, Suite 600, Alexandria, VA 22315