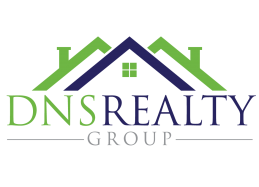 DNS Realty Group
Southern Maryland's Premier Boutique Real Estate Brokerage
REO | Relocation | New Construction
FULL SERVICE REO BROKERAGE

DNS proudly serves multiple Commercial Clients in the Washington, DC Metropolitan Area.

---
Optimize The Return On Your Investment
DNS Realty Group provides full service asset management for distressed property portfolios. We offer best-in-class, efficient management and quick sales to optimize the return on your investment while restoring communities one home at a time. We have the resources and network of providers required to get each property ready for sale as quickly as possible. We execute our services utlizing a streamlined process that captures a combination of technology and experiences portfolio management skills and techniques.
---

We deliver timely, accurate and cost-effective results that allow you to manage your REO assets, including:
Lifecycle Asset Management
Management Reports
Quality Control and Assurance
Contracts Administration
Subcontractor Management
Utility and HOA Management
Repairs Management
Broker Price Opinion (BPOs) and Valuation
Full Service Marketing and Sales Support
Title and Closing Support
Accounting and Invoice Management
Click here to find out how we can help you manage, list and sell your distressed property portfolio.
---
"It has been a pleasure working with DNS Realty Group over the past several years, the knowledge and dedication to the HUD sales process has proven to be an invaluable asset to the overall success of our Company."
- REO Client DNS Realty Group
MD Broker License Number: 603140
VA Firm License Number: 0226-024372
Maryland Office Address: 3261 Old Washington Road Suite 2020, Waldorf, MD 20602
Virginia Office Address: 5680 King Centre Drive, Suite 600, Alexandria, VA 22315