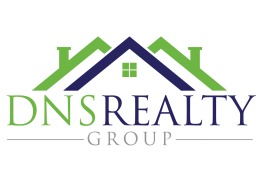 DNS Realty Group
Premier Boutique Real Estate Brokerage
Residential | Commercial
ARLINGTON COUNTY VIRGINIA
Discover American treasures, lively neighborhoods, car-free fun, and an abundance of dining and shopping!
Arlington is a place where history and fun intersect. Containing some of our nation's most impressive monuments and memorials, Arlington's neighborhoods are also home to countless special spots and experiences: intriguing, off-the-beaten-path, and perhaps unexpected. Set out by foot, Metro or bike for car-free fun in Arlington and the nation's capital!

In addition to the many historical attractions, Arlington offers the community first-class shopping, diverse dining and an eclectic local arts and entertainment scene. Here, you can discover American treasures including Arlington National Cemetery, the Marine Corps War Memorial (Iwo Jima), the Air Force Memorial and The National 9/11 Pentagon Memorial. And when you're done, you can experience Arlington's charming restaurants and cafes, funky boutiques, nationally-renowned theater and intimate live music venues. Plus, Arlington County is just minutes by Metro or car to the National Mall and other regional attractions.
When you live in Arlington's walkable, Metro-centered neighborhoods, you get the best of everything when it comes to national historic attractions, local culture and fun!
Fun Fact: The Doors frontman Jim Morrison lived in Arlington County Virginia.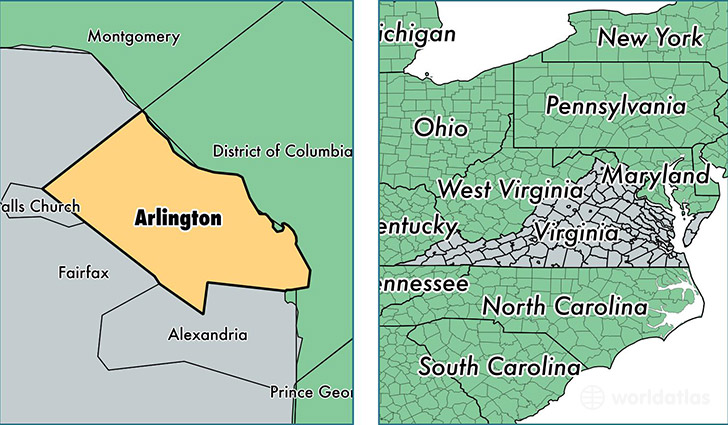 ---
Arlington's array of global cuisines rivals that of many much-larger cities, and its options for fun after dark serve up local flavor with a dash of international spice. The restaurant scene in Arlington County is "a culinary globe trot in one zip code" because the offerings are so diverse. This county boasts great restaurants with farm-totable fare.

Vibrant farmer's markets can also be found throughout the county. On different days of the week throughout Arlington's various neighborhoods, you'll find local farmers markets that will ensure farm-fresh ingredients ripe for sampling. Farmer's Markets in Arlington are more than just places to buy produce. You can also find live music, food trucks, artisan pastries, ethnic foods, gourmet cheeses, juices and more. Made your own picnic with fresh-baked bread and local cheese, or grab something off the grill to eat as you listen to music. There are nearly a dozen farmer's markets around Arlington, many are right next to a metro.
Seeking a Sunday morning spot? Whether you're in search of your favorite Starbuck's drink or a gourmet latte at cozy local cafe, Arlington has you covered. With dozens of cafes serving everything from cold brews to artisan teas, and offering delicious, fresh-made bites to get you going in the morning or keep you energized all day long. You will also find more than a dozen other Starbucks locations spread across Arlington from the Lee Heights Shops to the Crystal City.

Must see are The Liberty Tavern in Clarendon for a Bone-In Pork Chop or a Liberty Tavern Burger. Or head to Hula Girl Bar and Grill in Shirlington for a Tiki-inspired cocktail and Grilled Mahi-Mahi. Or slurp down a number of ramen delicacies at Gaijin Ramen Shop in Cherrydale. And you can't forget about the Penrose neighborhood's Marble & Rye, where you can pair a slice of fresh-made pizza with one of more than 150 bourbons!
---
DELIGHT
From live comedy to salsa dancing, hookah lounges to live Irish music, sports bars to wine tastings, and so much more, there's plenty to do on a typical night in Arlington.
Performances, galleries, new media and more Arlington's arts scene has been called "a hotbed of cultural abandon" by The Washington Post, and described as "...one of the hippest local jurisdictions at attracting adventurous arts and artists." In the capital region, Arlington is second only to Washington, D.C., in its abundance of arts events, with more than 1,500 annually. Check out Arlington's galleries and theaters, and you'll find original works, world-renowned artists and critically acclaimed performances just about any time.
Love the outdoors? With over 75 miles of trails and 1,100 acres of park and open space, Arlington is an urban area with outdoor appeal. With over 36 miles of multi-use trails and 50 miles of connecting bike routes courtesy of Arlington County Parks, Recreation and Cultural Resources this county is a biking mecca for many.
Winding down in Arlington means live music! Give your sunset a soundtrack. Fill up your evenings with a free concert or groove with a live band. From the Clarendon neighborhood's Galaxy Hut hosting live music most Sunday and Monday nights, with karaoke sometimes added to the mix to free outdoor concerts and patriotic performances nearly every night of the week entertainment is not lacking in Arlington County Virginia.
Fun Fact: Astronaut John Glenn, actors Warren Beatty, Sandra Bullock, and Shirley MacLaine plus journalist Katie Couric called Arlington County Virginia home.


---
DIGS
Situated right across the Potomac River from Washington, D.C., Arlington County offers excellent job opportunities, a strong military history, and plenty to see and do making this county a great place to live for practically anyone!
With a crime rate 61% lower than the national average, lots of green space, a hot housing market, a lively restaurant and bar scene, and an unemployment rate of 2.8%, Arlington is an excellent place for singles, young professionals, families, military personnel, and retirees to live.
The average school test scores in Arlington are 25% higher than the national average, and Arlington residents are among some of the most educated in the nation with 72% of the population holding bachelor's degrees. For anyone moving to the Arlington area in search of higher education, there are multiple institutions in and around the city, including Marymount University, George Mason University, Strayer University, and The Art Institute of Washington.
Dogs owners love Arlington because of the pet-friendly parks: Shirlington Dog Park, Fort Ethan Allen Dog Park, James Hunter Dog Park, Utah Dog Park and Towers Dog Park. Many of these locations have fenced areas that offer plenty of shade, water, benches, and lights.
Need a professional sports team to root for while residing in Arlington? The Washington Redskins are the metro's favorite football team, and they've won three Super Bowls! Anyone who loves the American pastime can catch a Washington Nationals game. For fans of hockey, the Washington Capitals play at the Verizon Center in Washington, D.C. Of course, don't forget D.C. United, the Major League Soccer club that won the U.S. Open Cup in 1996, 2008, and 2013!
Neighborhoods in Arlington County include:
Ballston
Clarendon
Columbia Pike
Courthouse
Crystal City
Lee Highway
Pentagon City
Rosslyn
Shirlington
Virginia Square
Off the Beaten Path


---
DISTRICT
Arlington, Virginia was once part of the national's capital when it was founded in 1790. You can still see some of the 200-year-old "boundary stone" markers showing Arlington was once part of the original Federal City designed by Pierre L'Enfant. This connection to the nation's capital remains today in our history, attractions and everyday life. You can find Civil War artifacts throughout the county.
Get a glimpse of how the middle class used to live during Virginia's Colonial era at the Ball-Sellers House Museum. Built in the 1740s, the house is the oldest structure in Arlington and portrays the lives of its historic residents like farmer John Ball and his family. You will also hear about William Carlin, a tailor for President George Washington, who also lived in the house back then.
Learn how Union soldiers protected Washington, D.C. during the Civil War at Fort C.F. Smith, which was constructed by Union Troops in early 1863. You can see the ruins of fort in the 19-acre park, which also includes a restored 20th century mansion (available for weddings and meetings), a forest, meadow, and gardens.
Arlington's most famous historical site is arguably Arlington National Cemetery. The grounds of Arlington National Cemetery honor U.S. service members. Visitors can see the time-honored ceremonies, take in the scenic landscapes, and wander through the monuments.
Check out the Arlington Historical Museum where you will find model of a local Native American village, local Civil War artifacts, Arlington's first television (a Dumont!), and artifacts from the Pentagon.

---
To learn more about how we can help your housing search – please call DNS Realty Group today at (855) 286-0310. DNS Realty Group
MD Broker License Number: 603140
VA Firm License Number: 0226-024372
Maryland Office Address: 3261 Old Washington Road Suite 2020, Waldorf, MD 20602
Virginia Office Address: 5680 King Centre Drive, Suite 600, Alexandria, VA 22315