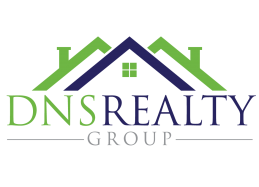 DNS Realty Group
Premier Boutique Real Estate Brokerage
Residential | Commercial
How To Renovate Your Property For Max ROI
---
Every penny that you spend renovating an investment property has to be justified by your ROI.
For rental properties, how much rent can you expect to command for this upgrade? For flips, how much value will that renovation add?


For example, if the planned improvement will cost $1,000 but will only add $600 in value for a flip, then it's not an improvement worth making.


Rentals are slightly more complicated. If an improvement to your rental property will cost $1,000 and will raise asking rents by only $50, is it worth making? With rental properties, time-to-recovery is an important aspect when setting a renovation budget passed on your return.

In the example above, it would take slightly over two years to recover the up-front cost. Taking that one step further, you will also have to factor in the expected lifespan for the improvement. For instance, is that improvement worth making if it will only last through the end of the current tenancy? Maybe not.


Flipping a property? Your first priority is obviously repairing or replacing anything that's damaged or outdated. But what do you prioritize?


Here we will discuss a few points to get the most bang for your buck!


This is less crucial for house flips, but landlords should install flooring that could withstand a high amount of traffic and wear and tear. Bamboo flooring, high-end laminate hardwood, or luxury vinyl tile are all great choices.
While flooring can be one of the most expensive items on the renovation list, it is also one of the most critical to landlords' long-term returns. It will be hard to make a profit if you have to replace the carpet every tenancy turn over.
When selling a home, often times you do not have to include appliances. But most buyers expect to at least be able to plug in their own appliances. For landlords, having appliances will definitely help you secure a higher class of applicant and collected rent. And better applicants mean better tenants, which in turn mean better returns due to longer term tenancy.
When your budget is tight, you can do your own painting and save money. Fresh paint is a huge selling point when it comes to buyers. Tenants will also be drawn to a clean unit. But, the trick to painting is preparation. Taping and draping will make your amateur paint job look professional. As for the exterior, that gets more difficult and more expensive. If the exterior is only dirty, try power washing it.
Kitchens


Everyone loves to talk about kitchens and bathrooms in real estate. The saying goes, "Kitchens and baths sell homes."
But, you don't need to break the budget on kitchen renovations for an average property. First, consider painting the cabinets. White or black are classic options. Second, the counters. One idea is to replace them with butcher's block. You can have it cut to your countertop's dimensions and properly install it. Another idea is to paint the counters a glossy black, then coat them with shellac or some other shiny surfacing material. It's easy, cheap, and contrasts well with white painted cabinets.


If your property is a rental, you can always cover ugly kitchen flooring with a giant throw rug, too. At the end of the day, you have to show some restraint with rental property renovations, because some improvements just won't add to your ROI. But you can't ignore the issue.
Just like kitchens, how can you take care of the most outdated parts of a bathroom? First, make sure it is clean. The entire bathroom should sparkle with cleanliness, no matter how old the fixtures are. Then, add a few new features. A new upscale faucet, for example, makes the entire sink look newer and sharper. New stylish cabinet hardware, when combined with a fresh paint, can make old cabinets look new. And an upscale shower curtain, especially when it's the brightest object in the bathroom, shifts the entire feel of the room for casual observers.
Curb appeal helps make up a prospect's mind before they even know it. The front lawn should be kept immaculately mowed. Edge the sidewalks, makes a huge difference in how crisp and neat the front walkway looks.The rear landscaping is also important, but less so than the front. When time and budgets are constraints, focus on the front first. Potted plants are a cheap way to make the front entrance or walkway look more welcoming.
One idea is to market the property as a "smart home." You just need two or three smart home features. A smart thermostat, small investment, and you can show off statistics about saved utility costs.

"Green home"? You're already on your way, with that smart thermostat; you just need one or two more eco-friendly features.


Find a couple marketing ideas that will make your listing stand out from the rest. They don't need to be expensive; they just need to create a buzz.


Can't afford to repaint the entire exterior? Repaint the front door a bright, attention-grabbing color. Use your creativity and watch your investment grow!


When you have a lavish budget and you can completely renovate the kitchen and bathrooms or completely reside the exterior of a property, it's easy to make your property stand out. But when you are ROI sensitive, you need to use creativity instead of cash to make your property feel fresh and new. DNS Realty Group
MD Broker License Number: 603140
VA Firm License Number: 0226-024372
Maryland Office Address: 3261 Old Washington Road Suite 2020, Waldorf, MD 20602
Virginia Office Address: 5680 King Centre Drive, Suite 600, Alexandria, VA 22315