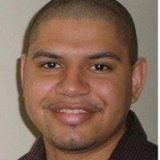 Raymond DeLeonard, Realtor® ®
Phone: 1-855-286-0310
Email: RDeLeonard@DNSRealtyGroup.com
http://raymonddeleonard.acceleragent.com/

Specialisties:

- Listing and Buyer's Agent
- REO Listing Agent
- Military Relocation Specilist, MRP Designation
- Commercial Agent
Raymond DeLeonard, Operations Manager and Co-Partner of DNS Realty Group, based in Waldorf, Maryland is an 8 year Residential and Commercial real estate industry expert and has represented both home buyers and large industrial clients in a wide array of real estate transactions. Raymond is also a proud Veteran of America's First Team, the 1st Calvary Division, 12th Regiment Battalion, United States Army in Ft. Hood Texas.
Raymond has an extensive record of successfully supporting our Military Homebuyers and Sellers. Assisting individuals and families, became his focus when he witnessed the need for services for the Military Community that can be relocated with minimal notice and the hardships it places on the families, as well as their need utilize the latest tools in technology for to ease the stress of purchasing properties remotely. He also supports multiple National REO clients with their residential/commercial real estate acquisitions, lease obligations and asset reposition and dispositions. Raymond is our in-house expert in REO Listing, Military Relocation, and Residential/Commercial Broker Price Opinions (BPOs.)
While applying his expertise and market knowledge to manage residential, commercial, industrial, retail and multifamily properties that consistently exceed the investment goals of his clients, Raymond is an active supporter and volunteer with the Wounded Warrior Program. Raymond is also an active member in the professional networking real estate groups, as well the following certifications/designations, which include Military Relocation Professional (MRP), Broker Price Opinion Resource (BPOR), Residential Construction Certified (RCC), Short Sales and Foreclosure Resource (SFR), Certified Distress Property Expert (CDPE), Certified New Home Specialist (CNHS), National Association of Realtors® (NAR) and Southern Maryland Association of Realtors® (SMAR). Raymond is also a Notary for Maryland.
Raymond graduated from California Southern University with a Master of Business Administration (MBA) with a concentration in Information Technology. Raymond also enjoys playing soccer and playing drums while also coaching the youth boys basketball team in Waldorf, MD in his spare time.
Shermania Campbell , Realtor and Property Manager ®
Phone: 1-855-286-0310
Email: SCampbell@DNSRealtyGroup.com
http://shermaniacampbell.acceleragent.com/

Specialisties:

- Listing and Buyer's Agent
- Investor Specialist
- Property Management
Looking for the Right REALTOR®?
Shermania Campbell is no stranger to enthusiastically catering to the needs of the people in the community with professionalism. In fact exceptional service is her forte. She serves with the highest level of integrity while adhering to ethical practices and policies. Shermania serves as a licensed minister in her local church and brings a positive perspective to all of her dealings. Her optimistic approach is contagious.
Realizing that your decision to buy or sell your home is one of the largest investments and major decisions you may make, Shermania has personally committed to staying abreast of current marketing trends, and real estate knowledge and development, by continuously educating herself to better serve you.
At DNS Realty Group Shermania has access to the latest technology and marketing techniques to equip buyers to find just the right home and to enable sellers to sell their home quickly and for the highest marketable price. Shermania enjoys working with renters with the overall goal of preparing renters for home ownership. Shermania specializes in working with Investors.
Shermania Campbell is a licensed real estate professional at DNS Realty Group in Waldorf, Maryland. She is a member of the National Association of REALTORS®, Maryland Association of Realtors®, Prince George's County Association of Realtors®, as well as the Southern Maryland Association of Realtors®. She also holds a Master's Degree in Business Administration.
When selecting your REALTOR®, Shermania is ready, willing, and able to manage your "real" estate matters with Integrity and Purpose.
Kimberly Chisley, Realtor ®
Phone: 1-855-286-0310
Email: KChisley@DNSRealtyGroup.com
Specialisties:
- Listing and Buyer's Agent
- Investor and Renovation Specialist
Kimberly Chisley is a lifetime Maryland resident and has been a Realtor since 2007. She believes there is nothing more rewarding than helping someone realize their dream of home ownership and serves buyers and sellers in the Charles and Prince Georges County areas. She provides a dynamic balance of service and professionalism with knowledge of the real estate industry, energy, and understanding of an individual's needs, to include First Time Home Buyers. In addition to helping First Time Home Buyers realize the dream of home ownership, Kimberly specializes in investments. She will advise, negotiate, and help facilitate your real estate transaction from beginning to end and has a network of professionals to assist where needed.
Charisma Hodge, Realtor ® and Buyers Agent
Phone: 1-855-286-0310
Email: Charisma@DNSRealtyGroup.com
http://charismahodge.acceleragent.com/

Specialisties:

- Listing and Buyer's Agent
- First Time Homebuyers Specialist
Charisma began her real estate career in early 2014, assisting homebuyers in making one of the most important decisions of their lives…the purchase of a home. She loves helping people achieve their dream of homeownership and has a natural inclination for striving to provide excellent service. Raised in the Washington DC area, Charisma currently resides in Waldorf, Maryland. She is proficient in analyzing local school districts, subdivisions in the Waldorf area and researching neighborhood trends.
Charisma is licensed in Maryland and is currently pursuing her license in Washington DC and a certification as an Accredited Buyer Representative (ABR.)
She specializes in buyer and rental transactions and working with first time and "move-up" homebuyers. She values "the client experience". She is motivated by her clients' overall satisfaction with her services and knowledge. Charisma will help you find the home that meets all of your needs.
In her spare time, Charisma loves to cook, participate in local community events with her family and plan upcoming parties and events.
Bruce Lancaster, Realtor®
Phone: 1-855-286-0310
Email: Bruce@DNSRealtyGroup.com

Specialisties:

- Listing and Buyer's Agent
- Commercial Agent
I have been happily married to my wife LaShawn for more than 11 years. I have 2 wonderful sons Miles & Cole. I am a member of a family corporation for the preservation of our family land and legacy in Farmville VA. Prior to joining Keller Williams Realty, I was a telecommunications manager. I went into real estate because I enjoy providing true customer service to the level I feel is necessary to create a Win-Win result. I chose a career at Keller Williams Realty because we believe in God and Family first ,work 2nd , and having businesses worth having/lives worth living. I enjoy playing with my sons. They love to PLAY. I am a Washington Redskins Season Ticket Holder and huge fan. I finished my 1st season as a coach in the fall of 2011. The NFL Flag Football team my 6 yr old son played on. I love going on vacation with my wife and family each year that we are able. Whether in life or in business, my goal is to put God first in everything that I do. Leave this earth better than it was when I got here. Raise loving, compassionate, and responsible children. I would love to build a business that I can pass on to my sons, if that is what they wish to do. DNS Realty Group
MD Broker License Number: 603140
VA Firm License Number: 0226-024372
Maryland Office Address: 3261 Old Washington Road Suite 2020, Waldorf, MD 20602
Virginia Office Address: 5680 King Centre Drive, Suite 600, Alexandria, VA 22315