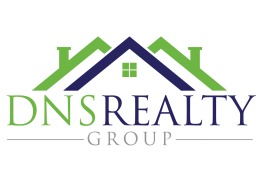 DNS Realty Group
Premier Boutique Real Estate Brokerage
Residential | Commercial
PRINCE WILLIAM COUNTY VIRGINIA
Prince William County boasts the largest protected natural area in the Greater Washington, D.C. metropolitan region with over 16,000 acres.
Just south of Fairfax County, you will find Prince William County. Towns within Prince William County include Manassas, Woodbridge, Occoquan, Dumfries, Quantico and Haymarket. There is no shortage of outdoor space to enjoy in Prince William County. You can visit Featherstone National Wildlife Refuge, Occoquan Bay National Wildlife Refuge, Prince William Forest Park and perhaps the area's most well known Civil War memorial, Manassas National Battlefield Park. Shoppers will delight in the many options at the Potomac Mills Outlet Center. and, so much more - all just a short drive from the Nation's Capital, Washington Dulles, and Reagan Airports.
Why did Prince William make the list of best places to live in Virginia?
Residents are attracted to its proximity to DC and more affordable homes than the closer-in suburbs.
Fun Fact: Prince William County is home to FBI Academy, the Federal Bureau of Investigation's training and research facility.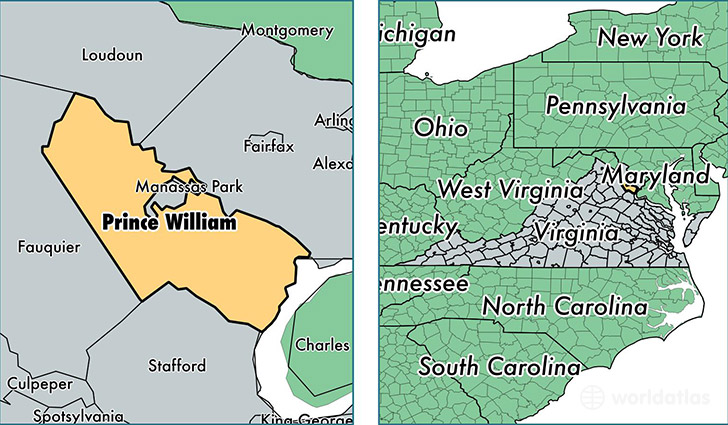 ---
If you're looking for an eclectic array of cuisines and spirits to try then Prince William is the perfect place for you! Visit one of the locally owned restaurants or take a sip of history along the Steins, Vines and Moonshine Trail. Prine William has an award-winning fine dining, seafood houses and crab shacks, BBQ, burger joints and international food favorites. Must see is Historic Occoquan and enjoy a tasty meal along the waterfront.
Looking to find fresh, locally grown produce in an open air market? Prince William also has a numerous farmers markets offering fresh fruits, vegetables, baked goods, and barbeque as well as local artisan arts and crafts.
Prince William is home to more than twenty award-winning craft breweries, distilleries and wineries. Whether you're looking to cheer on your favorite team at the sport bar, a night out on the town dancing with your girlfriends or friendly conversations at the neighborhood pub, Prince William offers an experience for every occasion.
---
DELIGHT
Prince William, VA has something for everyone. Known for its Civil War battlefields, historical museums, rich outdoor spaces, Steins, Vines & Moonshine Trail and growing arts and entertainment scene, Prince William inspires and enchants people of all ages. Located just 30 minutes outside of Washington DC, Prince William offers a relaxed and friendly ambiance for the entire family.
Civil War historic sites and unexpected hidden gems, unrivaled shopping centers and charming boutiques, lovely parks with meandering nature trails and world-class entertainment venues - there is so much waiting for you to experience in Prince William, VA.
With a thriving history, music, sports, arts and entertainment scene, there are always events to enjoy. Bring the whole family out to cheer on the Potomac Nationals as they take on other minor league baseball teams in their division. Take in a concert at Jiffy Lube Live, the 25,000-seat outdoor amphitheater or delight in an up-close performance at the world-class Hylton Performance Arts Center. Cocktail connoisseurs, wine-enthusiasts and beer-drinks will savor their experiences along our Steins, Vine and Moonshine Trail.
Fun Fact: Prince William County is home to Camp William B. Snyder, one of the largest Cub Scout Camps in the United States.


---
DIGS
The top six neighborhoods most sought-after in Prine William County are:
Braemar - homes in Braemar, located in Bristow, often sell in less than a week. Residents can walk to school and to Braemar Village Plaza and Bristow Shopping Center within the community. Braemar is also within a short distance of Gainesville, Manassas and Haymarket. Amenities include nature trails, tot lots, tennis courts, basketball courts and two swimming pools.
Morris Farm - Morris Farm, another development by Brookfield Residential, is similar to Braemar. The community center includes a swimming pool and a playground. There are also tot lots and walking trails in the development. Morris Farm is also known for its large conservation area, where residents can see a variety of wildlife or just enjoy a peaceful view.
Highly rated schools are an additional draw for families.
Dominion Valley - While the schools attract families, there is also an entire active adult community within Dominion Valley that has its own amenities along with access to the rest of Dominion Valley. Grandparents whose kids live in Dominion Valley love it because they can be engaged with their family but still have their own community, too.
Ashland - Ashland—located off the Route 234 bypass—has about 800 homes, including both townhouses and single-family homes. Government and military employees are particularly attracted to Ashland for its location near military bases and defense contractors.
Potomac Shores - Amenities include a Jack Nicklaus Signature golf course, hiking and biking trails and the new Shores Club, a 13,000-square-foot recreation center. An onsite VRE station is under construction and should be ready within two or three years, says Jerakis. A marina will also be part of the community, which has two miles of shoreline. The community also has parks and trails and will offer activities such as cooking classes and concerts, as well as a town center with shops and restaurants.
Winding Creek Estates - This Woodbridge neighborhood is one of the fastest-selling communities in the southern part of Prince William County. A traditional suburban neighborhood with plenty of options for family activities. There are about 600 homesites in Winding Creek Estates, a neighborhood close to I-95, Minnieville Road and Dumfries Road.
---
DISTRICT
Prince William was formed in 1731. The General Assembly named it after the second son of George II.
Prince William County was a farm-based area until World War II. It evolved into a bedroom community after Shirley Highway was completed in 1949, providing a two-lane bypass to Route 1 until the second two lanes were completed in 1952.4
As the second largest county in the Commonwealth of Virginia, Prince William County is a community of choice with a strong, diverse economic base, where individuals and families choose to live, work and play and businesses choose to locate.
While the County's growth is owed in part to its strategic location it has excellent competitive advantages such as a ready supply of skilled, young professionals; affordable and available land; and competitive labor costs, all of which result in a strong value proposition within the Greater Washington, DC metropolitan area.
Prince William County's population has grown steadily due to the combined effects of migrant growth as well as organic growth. The County is the second largest and fourth fastest growing county in the state of Virginia by population.

---
To learn more about how we can help your housing search – please call DNS Realty Group today at (855) 286-0310. DNS Realty Group
MD Broker License Number: 603140
VA Firm License Number: 0226-024372
Maryland Office Address: 3261 Old Washington Road Suite 2020, Waldorf, MD 20602
Virginia Office Address: 5680 King Centre Drive, Suite 600, Alexandria, VA 22315