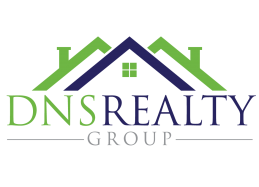 DNS Realty Group
Premier Boutique Real Estate Brokerage
Residential | Commercial
The Pros and Cons of Buying a Historical Home


---
It's simple to fall in love with a historic home or neighborhood. From intricately carved moldings to turrets to hand-carved stone fireplaces, many older homes offer a unique charm you can't find in modern properties.
But before jumping into purchasing a historic home, or buying into a historic district, you'll want to weigh the pros and cons.
Pros

Of course, they offer plenty of history!
If you are a history buff, this is all the more appealing. If the walls could talk with the multiple generations, each telling their own story.

Preservation. By purchasing the home and continuing the maintenance you are preserving that piece of history. And in turn will one day pass your own story on to the new homeowner.

The Charm. The architecture cannot be found in a modern home. From ornate fireplaces to original hardware there are lots of details to be seen in an older home.

Incentives. There are many government incentives when purchasing a home from the historical registry. From tax breaks to lower interest rates. Not to mention the fact that most historical districts require homes to have a certain aesthetic appeal thus keeping the property value high.
Cons
Work. To be considered historic most homes are at least 50 years old. Many hundreds of years old. That means your toolbox must be up to date! From outdated electrical to old pipes as well as many have not been properly preserved. This could mean a big hit financially upon purchase.

Previous Renovations. Over the course of time, many families have lived within the home. So you can only imagine how many changes have taken place over the time. Especially when it comes to kitchens and baths. You may have a bath from the 70's while the kitchen has been untouched since the 20's. Depending on your personal style this could mean immediate, big ticket renovations.

Rules. One of the biggest hurdles we hear from historical district homeowners are the rules that come with those neighborhoods. Often times the city controls what can and cannot be changed to the exterior of these homes. From paint color to windows, each decision could possibly have to be dictated by the board associated with that district.

Insurance. Many companies do not offer historical home insurance. You may need to shop around and could notice that the rates are significantly higher due to the risk.
Now there is one very important detail we did not discuss above, and often comes up during the purchase process of a historic home. And that is "how do you know if a home is historic or just old?".
The National Registry of Historic Places, managed by the National Park Service. They hold the official list that differentiates an old home from a historic home. Historic homes have been officially registered and designated as "historic" due to their age, architectural style and/or overall significance. When searching for a historic home, make sure to ask whether or not you're looking in a designated historic neighborhood. At DNS Realty Group our agents are well versed in this type of housing.
Ready to go house hunting? If the joys of owning a historic home packed full its own history, charm and character outweighs the pain of possible repairs, high insurance rates and strict rules – then let's go! While historic homes are often considered "high maintenance," owners will tell you that they are well-worth the extra time and effort required. DNS Realty Group
MD Broker License Number: 603140
VA Firm License Number: 0226-024372
Maryland Office Address: 3261 Old Washington Road Suite 2020, Waldorf, MD 20602
Virginia Office Address: 5680 King Centre Drive, Suite 600, Alexandria, VA 22315