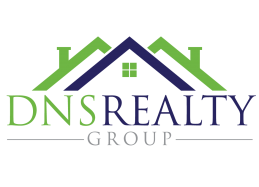 DNS Realty Group
Premier Boutique Real Estate Brokerage
Residential | Commercial

Can I Purchase a Home With Student Loan Debt?
---
A common question our Real Estate Agents at DNS Realty Group are often asked is, "Can I purchase a home while paying off my Student Loans?"


The short answer is YES! You don't have to choose whether to pay off student loans or buy a house, you may be able to do both at the same time!


When one of your goals is to pay off a hefty student loan balance, it can feel like putting your life on hold just to get out of debt. Sometimes it can seem like all your friends are buying homes and starting families, while you're still chipping away at a loan you took out a decade ago.


If you're looking to buy your first house, but student loan debts are holding you back, read on for great information that can help you navigate the process and come out on top.


● Debt to Income Ratio


Pay down your debts where possible. Work on whittling down your student loan debts, credit card debts, and other balances. Use your tax refunds, holiday bonuses, or any extra funds you have to make a dent; even a small reduction in balances can help.


● Increase your income.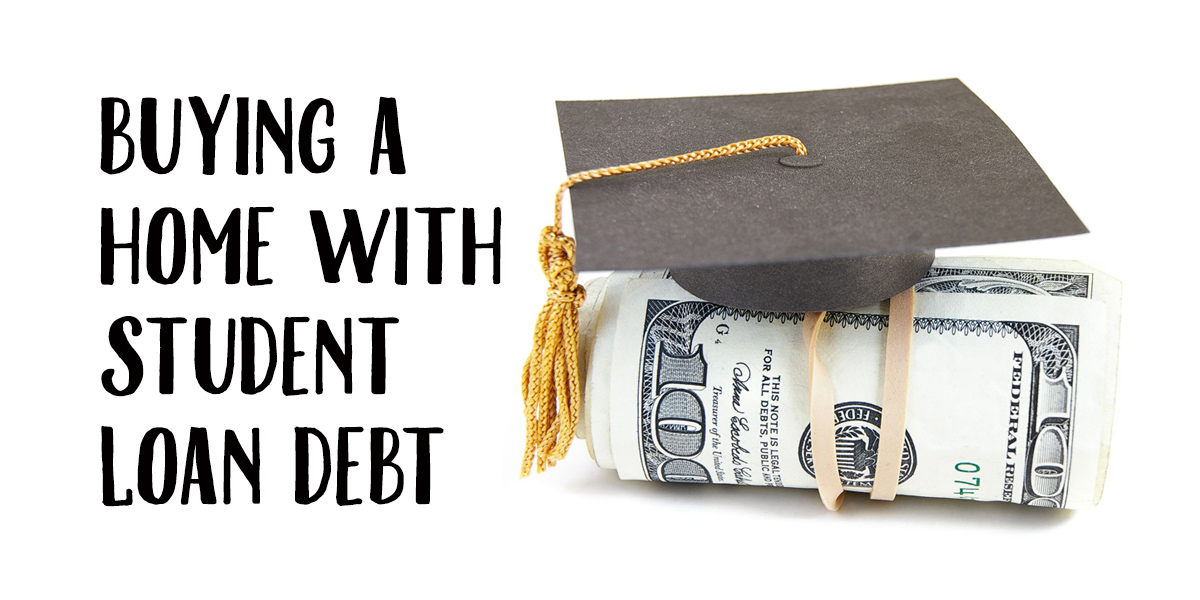 If you've been at your job a while, you may be able to ask for a raise. If not, a second job, side gig, or freelance work may be able to help supplement your income and improve your DTI.
Don't know what your current DTI is? Use our debt-to-income ratio calculator to get an idea.


● Refinance or consolidate your student loans.


By refinancing on consolidating your student loans, you can lower your monthly payment (and the interest you pay), improving your DTI in the process.


● Enroll in an income-based repayment plan.


These typically allow you to make payments as low as 10-15% of your monthly income.


● Calculate Your Down Payment


For many borrowers with student loans, the biggest hurdle to homebuying is coming up with a down payment. But many states offer first-time home buyer programs that will help with the down payment. And many lenders also offer mortgages that require less than the traditional down payment of 20%.


Down Payment assistance usually comes in one of four ways:


❖ A down payment grant. These are interest-free and do not need
to be repaid
❖ Forgivable second mortgages. These are technically second
mortgage loans (on top of the one used to finance your house) but are forgiven if you live in the home for a certain number of years.
❖ Traditional second mortgage. There are also programs that give
you assistance via a low-interest loan. These need to be paid off monthly, just as your initial loan does.
❖ Matched savings programs. These programs encourage you to
save up funds in a dedicated down payment savings account. Then, the institution or agency offering the program matches those funds (usually up to a certain point).


To qualify for these programs, you might need to:


❖ Be a first-time homebuyer
❖ Have an income below a certain threshold
❖ Complete a homebuyer education course
❖ Be a military member, veteran, or public servant (teacher, firefighter, EMT, etc.)
❖ Commit to a certain level of savings each month. Agencies may also consider your credit score, debt-to-income ratio, and other financial factors when evaluating your application for assistance.


● Increase your credit score


Your credit score also plays a big role in your mortgage application, as it tells lenders how risky you are as a borrower. A higher score will typically mean an easier approval process and, more importantly, a lower interest rate on your loan.


Making consistent, on-time student loan payments is a good way to build credit and increase your score. Make sure to check your credit report often. If there is an error, report it to the credit bureau immediately to get it removed.


● First-time homebuyer programs


In addition to down payment assistance programs, you can also qualify for one of the many first-time homebuyer mortgage programs that are available. All of these programs offer low interest rates, and several require no down payment at all. This can be hugely beneficial if you're dealing with a heavy student loan burden.


Federal Options


There are many federal first-time homebuyer programs with specific requirements for each. Doing your research is crucial.


State first-time home buyer programs


Individual states also have their own first-time home buyer programs and assistance offerings. Many of these help with closing costs, down payments, and more. You'll find a full list of state-specific resources at HUD.gov.


The bottom line.
Student loan debt doesn't need to hold you back from becoming a homeowner. There are options! By taking advantage of the right loan programs, working on your credit and DTI, you can improve your chances significantly. DNS Realty Group
MD Broker License Number: 603140
VA Firm License Number: 0226-024372
Maryland Office Address: 3261 Old Washington Road Suite 2020, Waldorf, MD 20602
Virginia Office Address: 5680 King Centre Drive, Suite 600, Alexandria, VA 22315