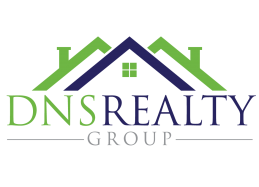 DNS Realty Group
Premier Boutique Real Estate Brokerage
Residential | Commercial
Renting vs. Buying


---
This is often a question our Agents receive from first time home buyers. Does it make more sense for us to rent or buy? Though there are many tools out there that can help you navigate the finances behind that decision, ultimately, there are logistical factors to consider as well. So lets review the advantages and drawbacks of both owning and renting a home so that you can draw the best conclusion for yourself.
First, the cost of homeownership.
There are numerous costs that come along with homeownership. Here are the primary expenses you'll need to think about:
Down Payment.
Ideally, it should equal 20% of your home's purchase price, however there are many programs for first time homebuyers to take advantage of. A tip: the more money you put down, the lower your monthly mortgage payments will be.

The Monthly Payment.
This is comprised of your purchase price, interest rate and amount you put down on the home. A tip: the better your credit score, the better interest rate you will be able to obtain.

Taxes.
Yes, everyone has to pay them and in some areas they can be hefty. Some people choose to pay monthly along with their mortgage payment. In this case your mortgage lender will often ask to have this put into escrow. A tip: when home shopping, take into consideration the taxes that come along with the home.

Repairs and Maintenance.
Owning a home means you are on the hook for all repairs and maintenance. Predicting these costs is nearly impossible. The typical homeowner will pay approximately between 1% and 4% of the property's value yearly for these expenses. A tip: the older the home the more you may spend.

Closing Costs.
These are fees associated with the purchase of the home, typically between 2% and 5% of the purchase price. A tip: often times these fees can be rolled into your mortgage, however again it will often relate to your credit score.
In most cases, the costs associated with renting a home are far less extensive than with buying:
Rent Payment
Often dictated by your lease. This payment is usually renegotiated on a yearly basis and can come with an increase.

Security Deposit
Again, dictated by your lease however it most often one month security. This will need to be paid upfront, prior to move in.

Insurance.
Although the landlord, or homeowner, will be required to carry insurance this does not protect the tenant's personal items. Your premium will depend on the amount you need to carry to ensure your belongings are safe and secure.
Now let's talk about the benefits of homeownership! Because with every great stride we make the return can be great.
Lucrative tax breaks
This includes the mortgage interest deduction and property tax deduction. In some cases the return of your investment could be quite large. In the case of self employment, your home could be a business deduction.

Equity
Your home value rises over time. Having equity in your home can be very handy in retirement, giving you access to an income stream.

Stability
When you rent, there's nothing to stop your landlord from not renewing your lease once it comes to an end. This stability can be extremely important for families with children.

Options
Often times you cannot make changes to a rental property. The landlord makes all the decisions from paint color to pets. Owning your own property gives you the freedom you don't get when you're limited to somebody else's terms.
However, just as buying a home has its benefits, so does renting.
When you rent, there's no need to sink a huge chunk of your savings into a down payment.

Fixed Costs: the terms of your lease allows you to budget your payment for that length of time. No need to factor in maintenance and repairs.

Freedom: renting a home usually gives you more flexibility to pick up and move than buying a home allows for. When you rent, you're typically able to sign shorter leases. Even if you do have to break a lease, the financial consequences could be far less severe than having to sell a home at a loss.
Clearly, the decision to rent versus buy is a big one, so yours will depend on a number of factors. Just remember, your home should ultimately be a place you enjoy retreating to at the end of the day or spending time in on weekends. But the last thing it should ever be is a major source of financial stress. DNS Realty Group
MD Broker License Number: 603140
VA Firm License Number: 0226-024372
Maryland Office Address: 3261 Old Washington Road Suite 2020, Waldorf, MD 20602
Virginia Office Address: 5680 King Centre Drive, Suite 600, Alexandria, VA 22315