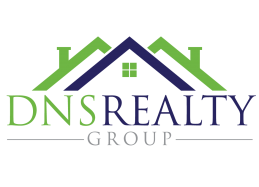 DNS Realty Group
Premier Boutique Real Estate Brokerage
Residential | Commercial
Seller Secrets From The Experts


---
Selling your home can be a tough feat! From open houses to staging, often times sellers come to us begging for the secret behind a quick sale. Today we are sharing those secrets of the trade.
Whether you are a first time home seller or a seasoned veteran of the real estate process, there is something for everyone here to learn!
Nose First
How many times have you heard that most people are led by their nose? Often times it is not enough to have a pleasant odor from an air freshener and if the scent isn't a favorite of the potential homebuyer it can immediately be a turn-off. But fresh baked cookies are always a hit! Right before a showing pop a batch into the oven. Another great tip - leave the cookies on a nice platter to be enjoyed during the showing!
Never Turn Down A Showing
We have seen it happen many times. It is Friday evening. Clients just arrived home from work after a very long week. The kids are full of energy, dragging out all of their toys and dinner is still sitting on the counter, thawing. It is right at that moment that the realtor calls asking for a last minute showing. Don't turn that down! And here's why...those last minute buyer types are impulsive shoppers and just MAY decide to buy your home that day!
Don't Pass Over A Low Offer
It is easy to get offended by a low offer. Your have put all of your hard work and dreams into your home. Instead take that as a starting point. Counter-offer. And allow your agent to work their magic. Often times it is easier to work with an interested party to get close to asking than it is to start the process over again.
No Empty Rooms
A common misconception is that an empty room will appear larger. In reality it is the opposite. Buyers cannot envision placement of furniture thus assuming their personal belongings won't fit. In the instance of a smaller room, it is better to strategically place hand picked pieces in order to take full advantage of the space.
Yes Empty Counters
When it comes to counter spaces - empty IS better! With kitchens and baths, buyers tend to want open spaces. Clutter means lack of storage which is a big no-no. For showings, stow away any personal effects and keep those counters clean.
Staging
Before you panic, staging does not mean emptying your home of all personal items and bringing in a house full of borrowed furniture! But rather decluttering and placing your items in a strategic manner. Buyers are very visual thus neutral is often best.
Neighbors Help Sell Your Home
First impressions are everything in this trade. Buyers immediately made a decision when they pulled into the driveway; right after they passed the neighbors house! An easy trick, if you have a not so appealing neighbor, is to draw the eye away. Installing a beautiful planter at the bottom of your drive can be a quick and easy distraction!
Ask For Help
It is no secret that we are blinded by our own likes and dislikes. What is appealing to us is not necessarily appealing to everyone. Once you have completed staging your home for resale, ask a friend or family member for a mock showing. Have them walk room to room while narrating what they like and don't like. Then make those changes! Ask them to really get into the role and open closets and kitchen drawers. Remember, your home is now going to be inspected, scrupulously, by potential buyers!
With these tricks of the trade you are well on your way to a successful, and quick, sale! DNS Realty Group
MD Broker License Number: 603140
VA Firm License Number: 0226-024372
Maryland Office Address: 3261 Old Washington Road Suite 2020, Waldorf, MD 20602
Virginia Office Address: 5680 King Centre Drive, Suite 600, Alexandria, VA 22315