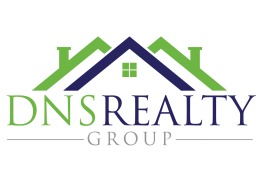 DNS Realty Group
Premier Boutique Real Estate Brokerage
Residential | Commercial
WASHINGTON, DC
Monuments and memorials, eclectic neighborhoods, true local flavor – Washington, DC is a place unlike any other.

Washington, D.C., formally the District of Columbia and commonly referred to as Washington or D.C., is the capital of the United States. Founded after the American Revolution as the seat of government of the newly independent country, Washington was named after George Washington, the first President of the United States and a Founding Father. As the seat of the United States federal government and several international organizations, Washington is an important world political capital. The city is also one of the most visited cities in the world, with more than 20 million tourists annually.
Monuments and memorials, eclectic neighborhoods, true local flavor – Washington, DC is a place unlike any other. It's your home away from home with free museums and America's front yard.
To the rest of the country, Washington, D.C., is the nation's capital – and that's it. It's where lawmakers sit high and mighty, and it's the scapegoat for every unpopular political decision. But those who live in the District are quick to point out that there's more to their area than government.
The Washington, D.C., metro area has the perks of a large urban area. It's serviced by an extensive public transit system and is home to plenty of restaurants, entertainment venues, a variety of museums, public parks and other cultural sites. Meanwhile, each neighborhood in the District and its surrounding towns has its own atmosphere. Residents gather for block parties, mingle at dog parks and converse at coffee shops, creating an ambiance similar to that of a much smaller community.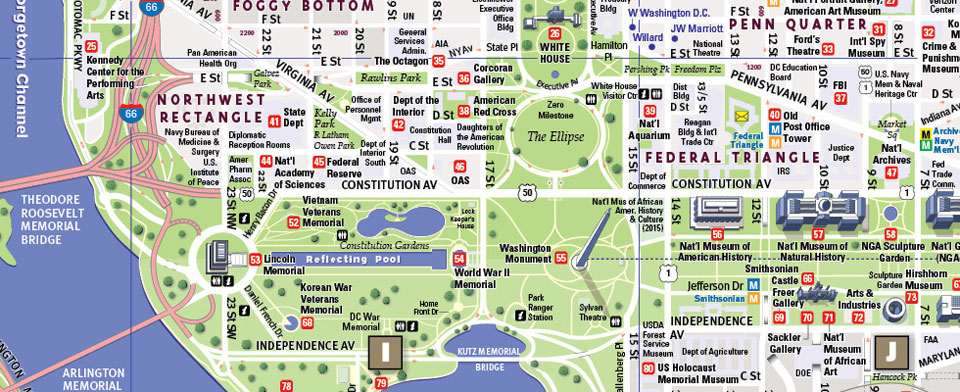 ---
Dig in to one of the country's hottest restaurant scenes – the nation's capital is a can't-miss culinary destination.
When you live in Washington, DC, you'll experience a dining scene as colorful and eclectic as America itself. The District is rolling in accolades, as the city received its second Michelin Guide and was named restaurant city of the year by Bon Appétit and hottest food city by Zagat in 2016. That means you can expect each meal at every restaurant to be different. From crave-worthy dishes served by celebrity chefs to chili-smothered half-smokes served at a diner, DC's local flavor has one thing in common: it's all delicious. Get a taste of what's to come.
---
DELIGHT
You can find all the best things to do right here in DC, from concerts and cultural events to American history, free attractions and so much more.
It's easy to ride the Metro or hop on a bike and explore all that the nation's capital has to offer. Walk the halls of free Smithsonian museums, paddle on the Potomac and Anacostia rivers or sit back on a double-decker tour bus and soak up some history. Local shops, funky marketplaces and people-watching hot spots beckon by midday, as nighttime gives way to multi-course dinners and drinks from local breweries. However you spend your time here, make it count.
Washington, DC has fun activities and attractions for every age. Choose from world-class cultural events, a vibrant (and delicious) dining scene, museums packed with history and so much more.

Staycation? The list of free things to do in DC is quite long, headlined by Smithsonian museums, the National Gallery of Art, the monuments and memorials and annual events and festivals.
---
DIGS
If you're looking to move to a place with influence, start with our nation's capital, Washington, D.C. The city and its suburbs make up a dynamic region populated by highly educated, high-income earners and diverse cultural backgrounds, and much of what they do has a ripple effect throughout the country. From eclectic suburbs to nationally ranked public schools, Washington DC is THE play to live!
Here are just a few facts about the area:
1. DC residents are all about staying fit. Whether it's biking, running, walking, hiking, or rowing, you'll find residents outdoors year-round. If you're already active or looking to increase your activity levels, you'll fit right in.
2. The DC Metro gives over 9 million rides per day during the average week. It's the second busiest subway system in the US. (New York is #1).
3. Forget everything you know about street grids. DC is sectioned off into 4 quadrants with the Capitol building at the center. Street addresses can get confusing really quickly if you're not paying close attention. Always look for SE, NE, SW, and NW in the street address. Also, quadrants aren't all the same sizes so addresses may switch sooner than you expect.
4. Washington DC residents drink more wine per capita than any other state; cheers to that!
Washington, DC is a beautiful, unique, historically rich city that has plenty of wonderful things to offer. If you're looking to call DC home, there's no doubt you're going to have the time of your life.
---
DISTRICT
The nation's capital has risen over the last few years as the number one most popular setting for Millennials, a destination that can help the younger generation launch themselves into the kind of lives they want to live
Washington DC is an incredibly interesting and motivating place to live. It is diverse, full of culture and life, and there is no shortage of things to keep you busy during your free time. From the Capitals to the Wizards, the Redskins and the Nationals, there is a professional sport being played in every season at most times of the day.
D.C. is perfectly located in the mid-Atlantic region of the country which means that vacation planning is easy and affordable. Visit the beaches of Ocean City, Maryland or Virginia Beach in around three hours. Reach the heights of the gorgeous Maryland mountains in just over an hour. Set your sights on the big cities of Philadelphia in three hours and New York City in four. Even Disney World is a 13-hour drive away, if you're up for the road trip.
Local neighborhoods include:
Adams Morgan
Bloomingdale
Dupont Circle
Foggy Bottom
Georgetown
Logan Circle
Navy Yard
H Street NE
Shaw
Southwest Waterfront

---
To learn more about how we can help your housing search – please call DNS Realty Group today at (855) 286-0310. DNS Realty Group
MD Broker License Number: 603140
VA Firm License Number: 0226-024372
Maryland Office Address: 3261 Old Washington Road Suite 2020, Waldorf, MD 20602
Virginia Office Address: 5680 King Centre Drive, Suite 600, Alexandria, VA 22315