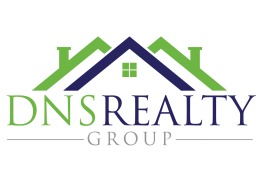 DNS Realty Group
Premier Boutique Real Estate Brokerage
Residential | Commercial
---
Seller's Corner



---


How Much Is My Home Worth?
This will help you determine the approximate value of your house in today's market.

Staging Your Home
How will your home make a really great first impression?



---


What's That Smell?
Learn what real estate agents mean when they say "If I can smell it, I can't sell it."


Hiring a Real Estate Agent
You will not know every requirement for selling a home, most especially if this is your first time selling. Ask the expert.



---


Pitfalls of For Sale By Owner
This is not a time for mistakes. Find out what value a real estate agent adds in selling your home.


Home Inspection
A small amount of time that you spend now can give you a better deal for your home. Find out what the "Must Inspect" areas of your house are.



---


Foreclosure Risk
Have you missed your payments? Find out if you are at risk for foreclosure.


Your Next Home At Your fingertips!
Are you also searching for your next home? See all available listings today.



---




s




Seller Services


There's a lot more to listing a property than putting a yard sign up and creating an eye-catching flyer. DNS Realty Group dives deep into research, weighing recent sales against pending sales and active listings while keeping a pulse on where your specific neighborhood is trending. So you and your property are positioned to sell quickly and profitably.

If you are interested in selling your home or need a free home evaluation, contact us today!


---
Short Sale

If you need to sell your home but find that you owe more on your mortgage than the current estimated market value of your property, a short sale may be the best solution. A short sale is an agreement between you and your lender stating that the lender is willing to accept less than the full payoff amount for your mortgage.
Given the complexity of paperwork and negotiations with several different parties, it's essential to work with a REALTOR® with expertise as a short sale listing agent. DNS Agents have completed educational coursework related to short sales and foreclosures and we have had experience in the process.


Looking for a leader to represent your Short Sale? Your search ends here.
---
"Excellent Real Estate Organization! They are doing great things here!"
- Client

---
Relocating to the area? You can count on DNS Realty Group agents for a smooth transition. For more information visit our Relocation Services page today. DNS Realty Group
MD Broker License Number: 603140
VA Firm License Number: 0226-024372
Maryland Office Address: 3261 Old Washington Road Suite 2020, Waldorf, MD 20602
Virginia Office Address: 5680 King Centre Drive, Suite 600, Alexandria, VA 22315