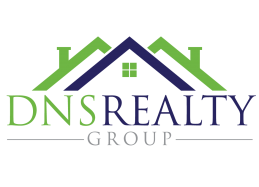 DNS Realty Group
Premier Boutique Real Estate Brokerage
Residential | Commercial
RELOCATION SPECIALISTS
A military or job transfer can be unsettling. Count on the DNS Realty Group relocation experts for a smooth transition.

---
Relocating To The Area?
If you're coming to our neck of the woods for the first time, welcome! With so much to do and so much to see, making a decision on where to live can be challenging. We know. We've been in your shoes.
We'll show you how to connect the relocation dots:
Schools
Neighborhoods
Recreation
Shopping
Fun things to do in the area, and more!
Feel more comfortable renting? We can help. Want to own? We can help there as well!
Visit out Buyer's Page today for details.


---
Relocating Out Of The Area?
DNS Realty Group understands the sense of urgency that comes with a job-related residential relocation. If you have a home to sell, we will help organize and priortize the tasks at hand.
Making a move is an exciting opportunity. DNS Realty Group is dedicated to keeping it that way. We provide top-notch listing support to help you sell or rent your home and get on to your next adventure!
Visit out
Seller's Page
today for details.
---
Military Move?
We understand, because we've been there ourselves. DNS Realty Group is veteran-owned and has a renowned presence. Here we provide our military clients and their families the value of our ability to deliver timely, accurate and cost effective results to assist them during the transition within the military, or civilian life.
---
"I have been relocated 4 times in the past 20 years, due to work. And have owned many different homes during that time. This past spring, my family and I were once again needing to relocate. Raymond, and DNS Realty Group, came highly recommended from a friend who has used him to purchase a home. He was responsive, easy to work with and knowledgeable about our desired area. I can honestly say he is one of the best realtors I've ever worked with."

- Relocation Client
---

Whether it is a job transfer or a Military or Government relocation, DNS Realty Group has got your back! DNS Realty Group
MD Broker License Number: 603140
VA Firm License Number: 0226-024372
Maryland Office Address: 3261 Old Washington Road Suite 2020, Waldorf, MD 20602
Virginia Office Address: 5680 King Centre Drive, Suite 600, Alexandria, VA 22315