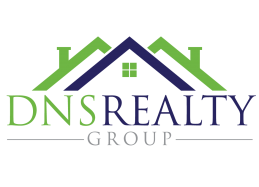 DNS Realty Group
Premier Boutique Real Estate Brokerage
Residential | Commercial
COMMERCIAL SERVICES
DNS proudly serves multiple Commercial Clients in the Washington, DC Metropolitan Area.

---
DNS Realty Group is a premier provider of multiple commercial and professional services. Our skilled and experienced team works with clients to effectively handle complex real estate assignments. With a diverse portfolio in the Washington, DC metropolitan area, DNS Realty Group is well positioned to increase operating efficiency and enhance the value of your assets.

Our approach to real estate management is unique in our markets, as we provide all services in-house, offering a "single-source" solution for all of our clients. We accomplish this by combining our expertise in the following areas:


---
Builder and Development Support


Our Agents are specifically trained to understand the unique needs of marketing and selling new homes. They're familiar with effective marketing techniques, product positioning, product demonstration, options and upgrades and the importance of timely and thorough communications with the home builder.
---
Commercial Relocation Services
To meet your real estate goals, DNS Realty Group has a dynamic team of realtors from diverse backgrounds, interests, and achievements, who work together with you to produce the results you are looking for combined with results you deserve.
---
DNS Realty Group provides full service asset management for distressed property portfolios. We offer best-in-class, efficient management and quick sales to optimize the return on your investment while restoring communities one home at a time. We have the resources and network of providers required to get each property ready for sale as quickly as possible.
To learn more about how we can provide commercial services for your asset – please call DNS Realty Group today at (855) 286-0310. DNS Realty Group
MD Broker License Number: 603140
VA Firm License Number: 0226-024372
Maryland Office Address: 3261 Old Washington Road Suite 2020, Waldorf, MD 20602
Virginia Office Address: 5680 King Centre Drive, Suite 600, Alexandria, VA 22315